ASUS Nexus 7 Bluetooth keyboard case and rotating folio revealed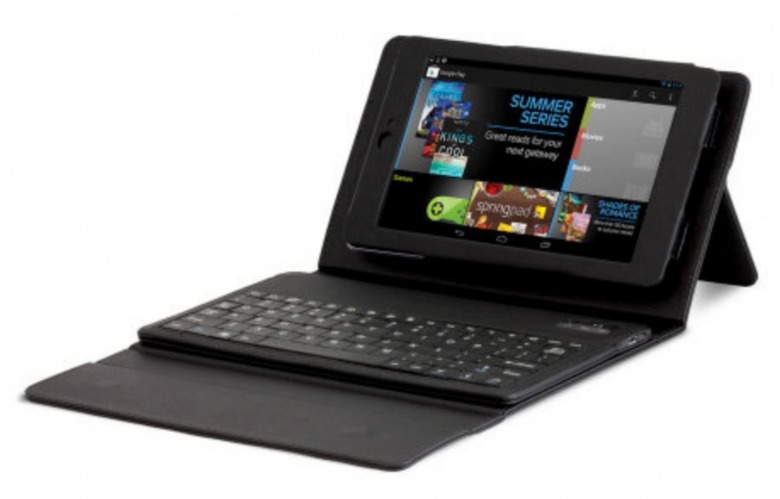 More official Google Nexus 7 accessories have emerged, including a Bluetooth keyboard case for the 7-inch Jelly Bean tablet, and a rotating folio-stand that allows for both portrait and landscape use. The ASUS-made add-ons are all expected imminently, UK retailer MobileFun claims, finally broadening the range of accessories Nexus 7 owners can choose from beyond the current polyurethane cover.
The Bluetooth keyboard case works as a regular folio for the Nexus 7, but also includes a kick-stand on the back to prop the tablet up at an angle on your desk. That way you can use the splashproof keyboard – which probably means rubberized keys, which will sadly cut down on typing feel – which itself promises 45hrs of battery life and simple recharging via microUSB, just like the Google tablet itself.
The rotating stand case, meanwhile, props up the Nexus 7 and allows it to swivel between landscape and portrait orientation. It, like the non-swiveling stand case, has a leather-effect outer and a microfiber interior lining.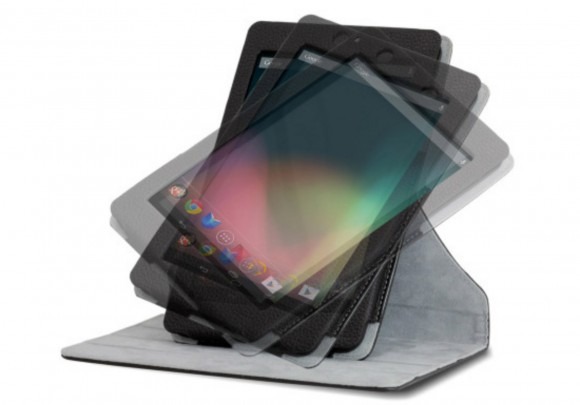 Other accessories include the simple folio case, though it's not clear if this is the same as the leather folio that leaked earlier this week. Currently it's only listed in black, though the leather model is expected in four difference colors. Finally, there's a screen protector, which promises not only resistance to greasy fingers and scratches, but better contrast from the Nexus 7's LCD.
The Nexus 7 rotating case will be £27.95 ($44) while the non-rotating version will be £22.95 ($36). The folio case will be £39.99 ($62), while the Bluetooth keyboard case will be £79.95 ($125). Finally, the screen protector will be £14.95 ($23).