ASUS, MSI and ECS tablet plans tipped: Android, Windows 7 and Tegra 2 galore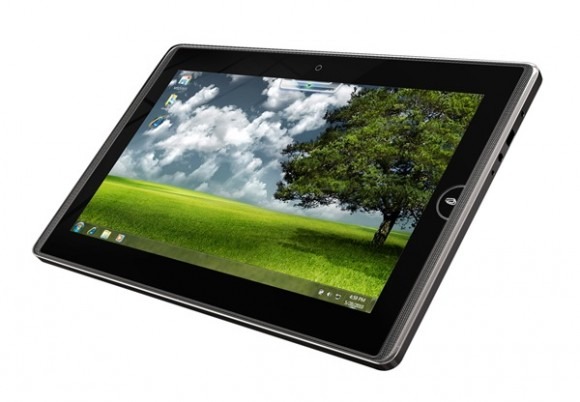 ASUS may have been content to
tease details of its Eee Pad EP121
tablet, but other sources aren't quite so restrained. According to
, the ASUS EP121 is targeted at enterprise customers – hence the content creation focus and Windows 7 – while two $499 to $599 10-inch Eee Pads will take on the consumer side from March 2011. One will run Windows 7 on Intel Oak Trail chips, while the other will run Android on NVIDIa's Tegra 2. ASUS won't be the only ones with a tablet presence, either; ECS and MSI are also tipped to be bringing slates to the show.
ECS (aka Elitegroup) will have a range of 6-, 8- and 9.7-inch ereaders with integrated WiFi, Bluetooth and 3G along with capacitive touchscreens. They'll run either Android or another Linux based OS, and support not only ebook content but video and other multimedia. As for tablets, both Android and Windows 7 models will be in evidence, either running Atom CPUs or Marvell/Samsung ARM-based chipsets, hitting both the 7-inch and 10.1-inch sizes.
MSI, meanwhile, will have a 10-inch Windows tablet on Intel chips on show, and will be showing off its ARM-based Android slates. One of those will be a Tegra 2 machine, running Android Gingerbread and expected to go on sale in April or May 2011.
Finally, there's a smaller ASUS – believed to use a 7-inch panel with either Tegra 2 or a Qualcomm chipset – running Android, along with a second version that adds 3.5G cellular connectivity with voice call support. Both are expected to launch in March or April next year.