ASUS Intel Z87 motherboards gain "EXPERT" model, NFC, and Wi-fi for Haswell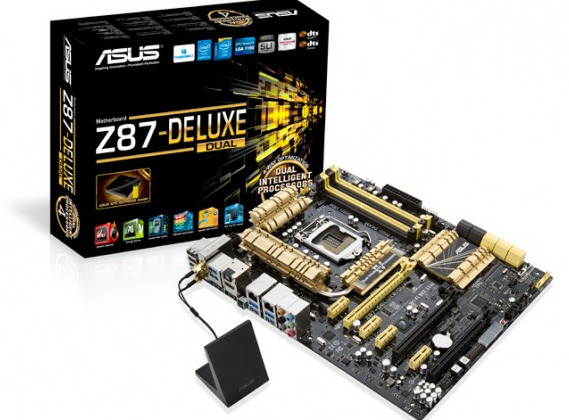 After the announcement that they'd created a set of motherboards based on the Intel Z87 chipset specifically for the next generation of Intel Core processors, today the team is aiming at making their offering unique with NFC, Thunderbolt, and 4-way optimization. With the ASUS Z87 motherboard lineup, the team at ASUS is pushing DELUXE/DUAL as the first Intel 8 series-based montherboard that'll be certified for Intel Thunderbolt technology. This first board will ship with two Thunderbolt ports right out of the box.
The Z87-EXPERT was shown for the first time today, this joining the DELUXE/DUAL with Thunderbolt technology as well. Inside these bits of architecture, users will find Dual Intelligent Processors 4 with 4-Way Optimization, here detecting and adjusting configurations dynamically to bring on the best setup based on actual PC usage.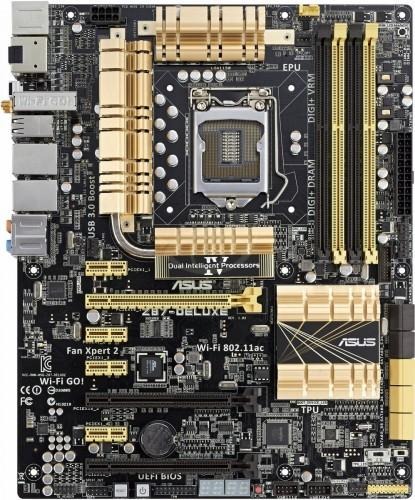 This range works with an updated UEFI BIOS bringing user-friendly functions aside Wi-Fi GO!, what ASUS describes as "new generation" 802.11ac wireless connectivity. NFC EXPRESS is added to the Z87 lineup with wire-free pairing of desktop PCs with a variety of smartphones – Android first, remote PC control and content sharing included.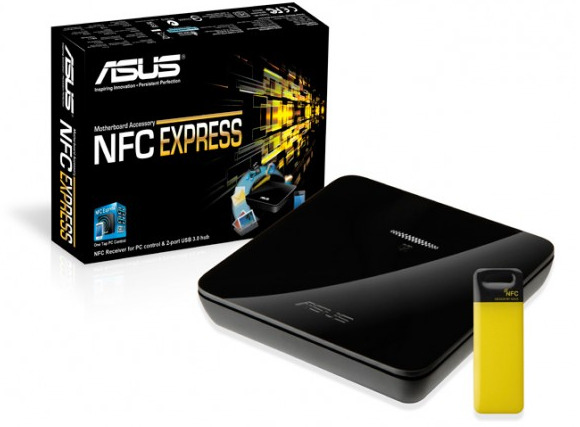 The NFC EXPRESS accessory has added a sensor box to the mix, this being the spot where you'll be tapping your smartphones to pair with your NFC EXPRESS-laden ASUS Z87 motherboard. This device connects to your PC with its two USB 3.0 ports and allows password-free Windows 8 login, automatic data syncing, and again, Remote Desktop connectivity – which we're especially interested in seeing due to the relative lack of dedicated services as such in the Android world aside services like SplashTop.
The NFC EXPRESS accessory ships with the Z87-DELUXE/DUAL motherboard but can also be purchased separately. ASUS Z87 motherboards are shipping right this minute – availability and pricing varies by territory, but you can expect prices to appear anywhere between $180 and up above $450, with manufacturers on the open range.
SOURCE: ASUS