ASUS FonePad Note brings 6" Atom-powered attack to Galaxy Note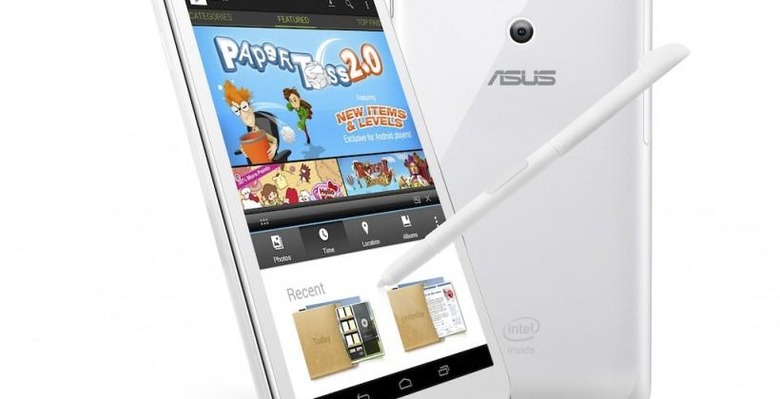 ASUS has revealed its take on the Samsung Galaxy Note II, the ASUS FonePad Note, a 6-inch Full HD Android phablet brought fresh to Computex 2013 today. Fronted by a 6-inch, 1080p Super IPS+ display running at 450 nits brightness, the FonePad Note comes equipped with a digital stylus for notetaking and sketching – just as Samsung proved there was a market for with the original Note – while on the inside there's a 1.6GHz dualcore Atom Z2560 processor, rather than the ARM chip we might have expected to have discovered.
The x86 chip is paired with 2GB of memory, along with a DC-HSPA+ modem for getting online. No LTE, though you should be able to see speeds of up to 42Mbps down – network depending – from the device. It should also support voice calls.
Otherwise, there's an 8-megapixel camera on the back, along with a 1.2-megapixel camera on the front for video calls. ASUS has also shifted the stereo speakers to the front, too, flanking the touchscreen top and bottom.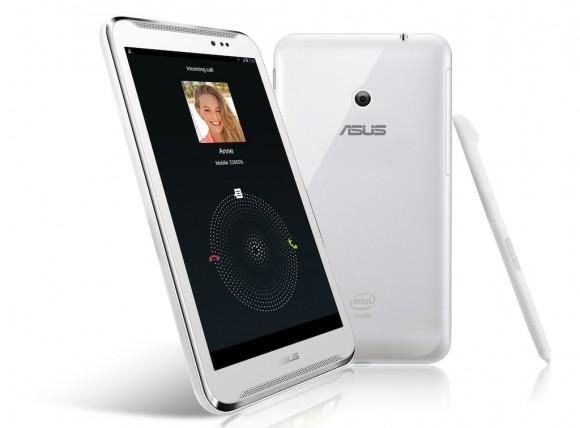 The big-phone-with-a-pen category has had mixed results for different companies, so it's nowhere near clear whether ASUS' device will have what it takes to succeed. On the one hand, you have Samsung and its surprise hit, the Galaxy Note series. Now in its second generation, the Note II is half an inch (diagonal) smaller than the FonePad Note, though rumors have pegged the third-gen version – which is expected to be revealed sometime around September, most likely at IFA 2013 – as getting even smaller, just as the Galaxy S 4 has grown smaller with it.
However, on the flip side, there's LG's little-loved Optimus Vu, the company's attempt to cash in on the stylus segment. That offered a more unusual 4:3 aspect ratio display, attempting to more closely mimic a physical notepad, but sales never reached the same level as Samsung's phone. LG later shifted to do away with the pen for the Optimus G Pro, which it has positioned as a rival to the Note II despite not having active digital stylus functionality.
A big deciding factor for ASUS will be pricing and availability, of course; the company is yet to confirm either.