ASUS Eee Top touchscreen desktop PC gets unboxed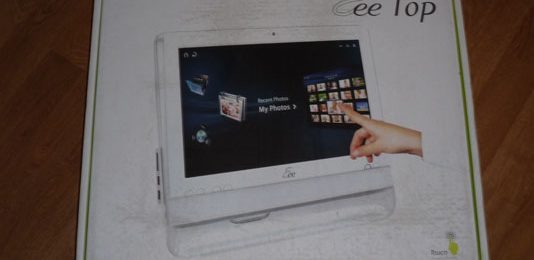 A week ago ASUS made the Eee Top touchscreen desktop PC official; now the first units are reaching desks.  Electricpig interrupted their unboxing just long enough to shoot some photos of the 15-inch Atom-based PC, together with sharing some brief first-impressions.
Particular credit goes to the nicely designed keyboard and mouse, and the ease of setup.  The Eee Top runs Windows XP, but ASUS have added their own finger-friendly GUI, which unboxer Ben Sillis sounds especially happy with.
It's looking very promising for the £400 ($631) desktop, not only in and of itself but for what it could tell us about ASUS' upcoming touchscreen Eee PC netbooks.  The company recently confirmed that it would be releasing at least two touchscreen devices in early 2009.