ASUS Eee Phone announcement this year: budget smartphone OS still unknown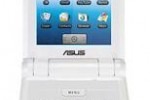 The much-rumored ASUS Eee Phone is another device on the Garmin-ASUS roadmap,
a company spokesperson, but it will not be making an appearance at MWC next week.  Instead, the budget smartphone will get an announcement later this year, but the duo are keeping tight-lipped about what OS the handset will run.  Various options are on the table – including Windows Mobile, Android and other Linux distros – but the expectation is still that Google's open-source platform will be the likely candidate.
Garmin and ASUS
to co-develop, brand and market handsets last week, with the news focusing primarily on the nuvifone series.  These devices, which would build heavily on Garmin's GPS expertise, would prioritize location-based services in order to distinguish themselves from the rest of the cellphone crowd.
However the Eee Phone will seemingly take a different approach, using the well-known ASUS brand to signify itself as a cost-effective option in a segment traditional marked by expensive devices.  No specific timescale for its announcement was given, aside from that ASUS and Garmin expect it to be among the early handsets they release.