ASUS Eee PC X101 with MeeGo gets official listing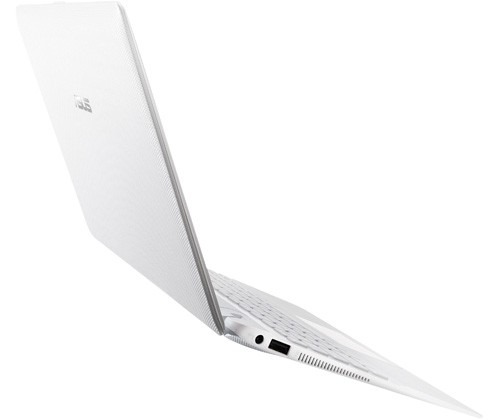 ASUS' MeeGo-running Eee PC X101 has found itself an official product page, ahead of the 1.5GHz Intel Atom Oak Trail 1.33 GHz Intel Atom N435 ultraportable's release later this month. The 10.1-inch netbook has a 1024 x 600 display, 1GB of RAM as standard (2GB max) and an 8GB SSD, humble specs but probably sufficient for the MeeGo OS it's loaded with.
While initial indications suggested that ASUS would offer the X101 as a dual-booting machine able to load into either MeeGo or Windows 7, the company later decided to split the two platforms between two separate models. That's left the X101 to be the low-cost option, with a sub-$200 RRP, while the X101H running Windows 7 is a hundred dollars or so extra. [Update: We mistakenly suggested the X101 would be sub-$100; it's actually expected to be sub-$200]
Connectivity includes WiFi b/g/n and Bluetooth 3.0, along with two USB 2.0 ports, audio in/out, an SD/SDHC memory card reader and a power socket to charge the standard 3-cell battery. ASUS reckons that's good for up to 4hrs runtime, which is on the low side for a modern netbook. There's also a 0.3-megapixel webcam and stereo speakers, and the X101 will be available in white, red or brown.
Interestingly, ASUS preloads a copy of the British Council English Language Learning app, complete with interactive games, videos and audio files, intended to assist non-English speakers to get up to speed. Whether the X101's target audience will really appreciate that – or whether, perhaps more likely, it'll be the first thing to be deleted from that mere 8GB of flash storage – remains to be seen.
[Thanks to everybody who sent this in!]