ASUS Eee PC Looks Even More Tempting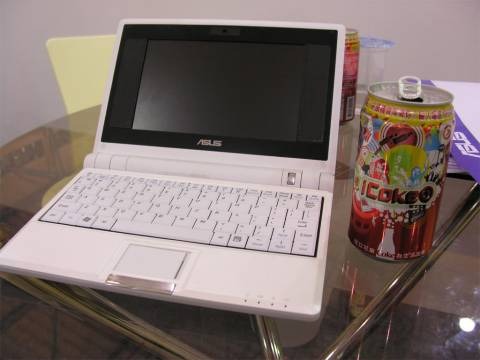 The more I see of ASUS' Eee Linux laptop, the more impressed I am. ASUS grabbed headlines at the beginning of the month when they announced a compact, attractive little notebook with a bargain-basement starting price of just $199; now HotHardware have spent a little time with the Eee and, despite the daft name, come away sounding pretty impressed.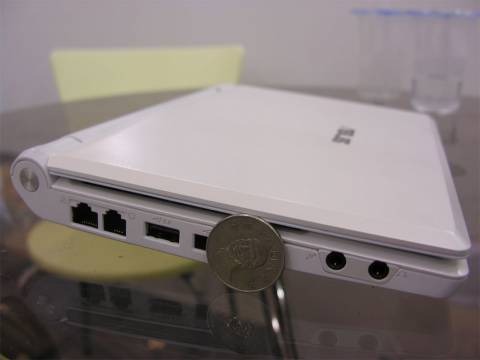 While it was initially billed as a competitor to the OLPC "third world $100 laptop"(whose cost has surreptitiously crept up to nearer $175 in recent months), ASUS have clarified that, unlike its bright green rival, users all over the world will be welcome to pick up an Eee. As a starter machine the 900MHz Intel Dothan-based Pentium M processor and 512MB of RAM should do nicely, especially when running Linux, and the storage served by a choice of 4GB or 8GB flash drives (coming in at $199 and $299 respectively).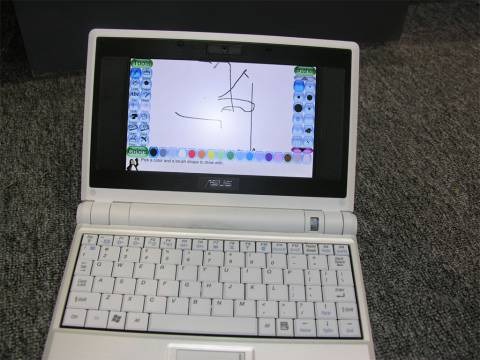 HotHardware's Paul Jastrzebski found the Eee to be impressively light (tipping the scales at just 0.89kg or around two pounds) and with plenty of ports (4 USB, VGA, microphone & headphones, flash card reader, 10/100 ethernet and modem) to satisfy whatever peripherals you may choose to plug in. One might be a full-sized keyboard, as to keep the size down ASUS have picked a pretty compact 'board that, while comfortable for the odd email and IM session, wouldn't be so great for your next big novel. The 4-cell LiIon battery is rated to last around three hours.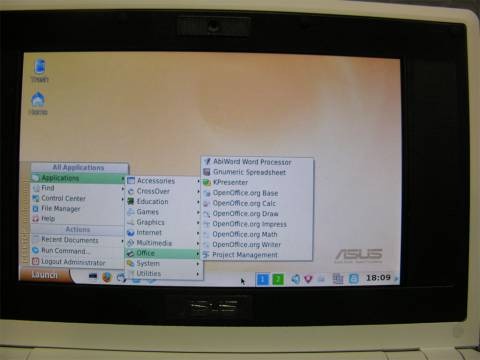 As for the OS, there are "Easy" and "Standard" modes depending on the skill level of the user. Beginners will appreciate the straightforward rows of big icons, while more proficient users can switch to an XP-style launch bar and cascading menus. Incidentally, ASUS say they've tested the Eee running XP and it's fine but, given the target price, it won't be a pre-install option.
What isinstalled is a full version of Open Office for word processing, spreadsheets, presentations and the like, internet and VoIP software (with preset links to Wikipedia and online storage services), anti-virus software and a basic graphics program (think more Paint than Photoshop). Apparently ASUS told Paul that they're planning to develop and include more educational software when it launches in mid-August.
While it'll be available worldwide, it remains to be seen what the prices will be like outside of the US. I'd love for there to be parity between the Euro and US figures, but it seems almost inevitable that there'll be a big mark-up (a shame, because at the current exchange rate $199 works out to just under £100!) Still, I agree with Paul that it's likely to be a hugely successful device.
ASUS Eee PC Hands-on Preview[HotHardware]