ASUS Eee PC 900 US-Launch Confirmed May 12th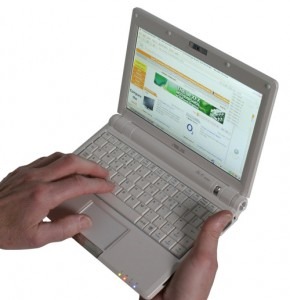 Asustek have confirmed that the Eee PC 900 will be available in the US on May 12th.  The budget ultraportable - which adds an 8.9-inch display to the standard ASUS Eee – will be available in two versions, both priced at $549.99.  The first, running Windows XP, will have 12GB of storage, made up of 4GB of Flash memory and an 8GB SSD.  The second, running Linux, will have a larger 20GB of total storage, using the same 4GB Flash but doubling the SSD to 16GB.
The larger-screened version was developed as a result of consumer demand, according to Asustek CEO Jerry Shen.  Asustek expect the new model to account for half of all Eee shipments by June, rising to 60-percent or more during the second-half of the year.  It's possible that a 10-inch version of the ultraportable could be released by the end of 2008.
The Eee PC 900 is available to pre-order now.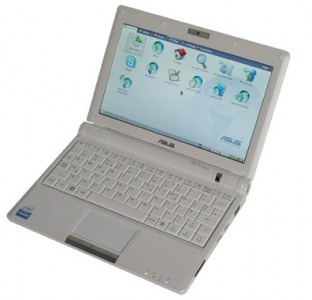 Specifications:
2 Internal Stereo Speakers
2 Internal Stereo Speakers
50-60Hz universal
50-60Hz universal
8.86" x 6.69" x 0.79"~1.33"
8.86" x 6.69" x 0.79"~1.33"
(6 months for battery)
(6 months for battery)