Asus Eee PC 1016P Features Bluetooth 3.0 and 2GB of RAM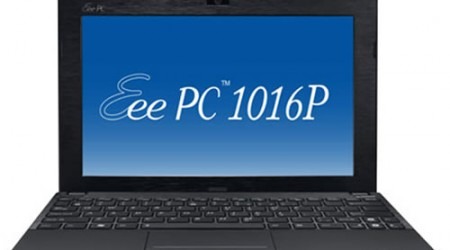 Well, fancy that. Just after showing you a new Eee USB hard drive, we've got Asus showcasing a new, 10-inch netbook with the same branding. If you're looking for a new netbook, this new Eee PC model may be the next best choice, but then again, some of the features you'll find in this new model are pretty commonplace within the netbook market.
The Asus Eee PC 1016P is still missing a product page, in its own right, but it is being showcased on Asus' website now. So, that next logical step will probably happen right around the corner here. However, despite the official page missing, previous reports of the netbook's existence have the full list of specs already available, and we've no reason to think that they'll change much in the coming weeks. Under the hood you'll find an Intel Atom N455 CPU, Bluetooth 3.0, a 320GB hard drive, and 2GB of RAM to give you an extra boost in your daily computing needs. It has DDR3 support, and the battery life is clocked at 13 hours on a single charge.
As for the other details, they look like this: Windows 7 Starter, a 10-inch LED-backlit WSVGA screen with a resolution of 1024 x 600, a 0.3MP front-facing camera, stereo speakers, 3 USB 3.0 ports and 1 LAN RJ-45 port. It also comes with a card reader, and the battery is of the 6-cell variety. It will come in black and silver, whenever it officially launches. There's still no word on that official release date, nor is there a price point that we can reveal to you today.
[via EeePC.net]