Asus Eee PC 1015PEM Netbook Now Available in the US for $399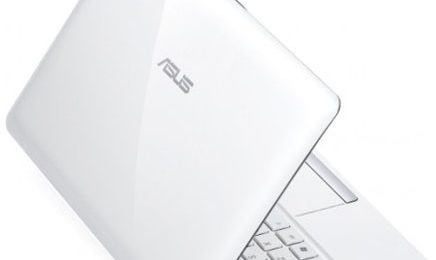 We may receive a commission on purchases made from links.
Just a couple of days ago, Asus took some time at PEPCOM to announce a plethora of new hardware, ranging from netbooks to PCs. And while the announcement did well to let people know what was coming, Asus wasn't very clear on when each piece of new technology would find its way to the market, let alone where in the world they would be launching. If the Eee PC 1015PEM is any indication, then it looks like we won't have to wait long to start seeing the other announcements popping up.
The company's latest Intel Atom dual-core 10.1-inch netbook comes with plenty of options for those who want to show off their favorite color. You can choose from white (pictured above), black, red, or blue. Inside, you'll find a 250GB hard drive, a battery life that Asus suggests should last you upwards of 13 hours, and Microsoft's Windows 7 Starter Edition for your Operating System. You'll also find 1GB of DDR3 RAM.
The 10.1-inch display is LED-backlit, and has a resolution of 1024 x 600. The trackpad is of the multitouch variety, and the 1015PEM features a chiclet keyboard. You'll find integrated 802.11 n WiFi, a 1.3MP webcam, and Bluetooth 3.0 support. You can order the netbook right now from Amazon (through the source link below), and pricing is listed at $399. You may want to hurry, though — stock is counting down.
[via Amazon]