ASUS Unveils New Notebooks and PCs at Pepcom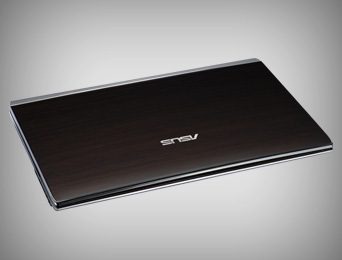 As the title might suggest to you, PEPCOM is happening tonight. And, while it's one way to get people to meet and greet, it's primarily just another avenue for companies to show off and announce new pieces of technology. ASUS is taking full advantage of it, and they've just gone and announced a plethora of new toys that people would want to get their hands on. The main draw is notebooks, but there's one PC in there worth mentioning.
First up is the ASUS NX90Jq. The manufacturing company is saying that this notebook is the result of cutting-edge technology and craftmanship. The notebook features a polished aluminum body, and there are two speakers that feature Bang & Olufsen ICEpower technology, making sure that your music and movies get the sound they deserve. The display? Coming in at a whopping 18.4-inches, and there are two trackpads, along with the full keyboard. And, there's Asus' Rotation Desktop software, which lets you work with the User Interface like an intuitive DJ-like experience.
And then on the smaller scale, we have the ASUS U33Jc 13.3-inch notebook. These are the notebooks that feature the bamboo top case. Inside, you'll find Intel's Core i3 processor (which you can choose to use Intel's Core i5 processor, if you want), and you'll also get to take advantage of Intel's Wireless Display (WiDi) technology for wirelessly streaming media.
The N53Jf packs the next-generation NVIDIA GeForce GT425M graphics, as well as Intel's Core i5 processor inside. The company has also put in their new audio technology, SonicMaster. It's designed to bring professional surround sound to your notebook. You also get NVIDIA's Optimus auto-switching technology, and USB 3.0 ports. And just in case you have moments where you need a bit more computing power, you can take advantage of Intel's Turbo Boost technoogy.
The 10.1-inch 1015PEM is a PC that's perfect for anyone who needs some mobility in their life. Inside, you'll find Intel's Atom dual-core processor, which means you should get improved performance over your standard netbooks. You'll hopefully get a longer battery life. There's integrated 802.11 n WiFi, and you'll have access to USB 3.0 ports. You get a chiclet keyboard, and the touchpad is large enough to get some work done, but still compact enough to fit comfortably.
The WiCast EW2000 1080p video streamer does just what the title suggests: offers you full media streaming at a 1080p resolution. The design is compact and stylish. You'll get to take full advantage of wireless home digital interface (WHDI), meaning you'll get a simple plug-and-play setup, as long as you've got yourself a supported computer. It will also work with supported set-top boxes and video game consoles — and thanks to the HDMI cable, you can plug it into your HDTV, too. Interestingly enough, you can charge the WiCast EW2000 by the AC power, if you want, or you can use the dual USB ports to charge the device, too.
ASUS' newest external USB Blu-ray optical drive is the SBC-06C1S-U. It has a read speed of 6X, and it can write to BD-R discs at up to 6X speeds. You will also have the ability to have full read and write capabilities of not only Blu-ray discs, but also CDs and DVDs. And, if you're hoping for 3D support, it has that, too. You can place the device both horizontally or vertically — whichever you think looks better in your home set up.
ASUS also has a new display. The ML228H LCD is a 21.5-inch LCD display, which is both strikingly thin (at 16.5mm thin) and comes in a Ergo-Fit II stand. Thanks to SmartView technology, you'll have the choice of many different viewing angles. The display's resolution is 1920x1080, and has a fast 2m response time. There are LED back-lit touch sensitive buttons on the front panel. That display is also Mercury free, which means you should get about 55% better power consumption. The contrast ratio is a good 10,000,000:1, with a brightness of 250cd/m2.
And finally, the gaming laptop. The Republic of Gamers G73Jw bears an aesthetic cue from the Lockheed Martin F117A Nighthawk stealth fighter, with a matte black exterior. And there are the dual angular "heat exhausts" on the back of the notebook, too. You'll find Intel's Core i7 processor under the hood, and you can upgrade all the way up to 8GB of DDR3 Memory. You'll hear your game's audio through 8-channel HD-equipped speakers. And you can have up to 1TB of storage, if you choose. The graphics are powered by NVIDIA's GeForce GTX460M, with GDDR5 video memory.