ASUS Eee PC 1008HA hands-on & Eee Docking bar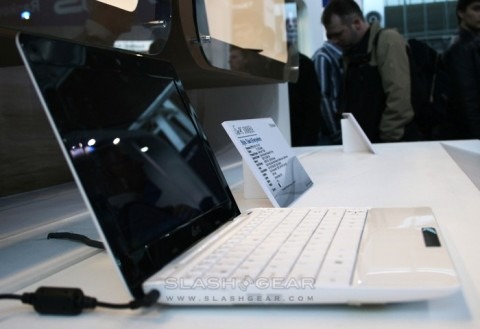 We can't quite get enough of the ASUS Eee PC 1008HA Shell here at CeBIT 2009; the super-skinny 1-inch netbook keeps us coming back for more.  Today we stopped by to check out not only its textured chassis but the new ASUS Eee Docking bar, which promises one-click access to the growing list of ASUS Eee-family services.
Eee PC Docking Bar screenshot after the cut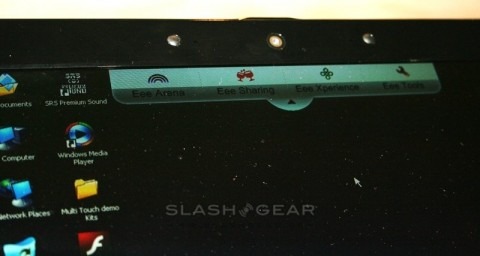 As you can see from the screenshot, the Eee Docking bar is a pull-down toolbar that lives at the top of the XP desktop, with buttons for the Eee Arena, Eee Sharing, Eee Experience and Eee Tools.  The Eee Arena is a media download portal, with music, video, e-magazines, games and other content, while Eee Sharing hooks into not only the online Eee Storage system but seemingly handles transferring data through ad-hoc WiFi connections between nearby Eee PC machines.
While ASUS may have announced the Eee PC 1008HA Shell at CeBIT, they're not calling it a launch.  Availability is still uncertain, as is pricing, so for now enjoy the live images, check out the video and nod in appreciation for the sensible specs.