ASUS Eee PC 1004DN with DVD burner clears FCC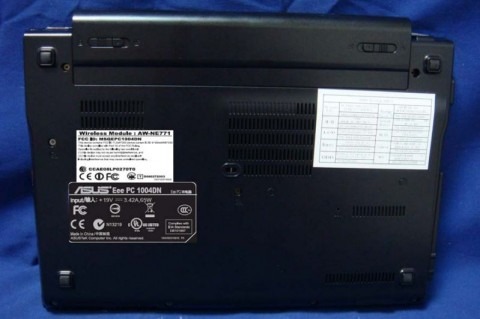 When ASUS brought their Eee PC 1004DN along to CES 2009 back in January, they were careful to point out that the optical drive-toting netbook was only going to launch in Europe and China.  Unfortunately they obviously weren't as clear with their own staff as they were with the press, as the 1004DN has been spotted clearing the FCC.
That would certainly seem to indicate that ASUS are planning US availability for the Eee PC 1004DN, and considering they'd pretty much corner the market for 10-inch netbooks with integrated DVD burners that doesn't seem such a bad idea.  Going by the original specs – which could have changed in the meantime; the FCC report doesn't confirm them – the 1004DN has the 1.66GHz N280 CPU and the HD-capable GN40 chipset.
They're paired with WiFi b/g/n, Bluetooth and an ExpressCard slot, and the 1004DN even manages to squeeze in the mandatory three USB 2.0 ports, VGA out and audio in/out.  Since this is all on the quiet as yet, we don't know anything of pricing or availability.
[via Liliputing]