ASUS Eee PC 1002HA: $499 on December 1st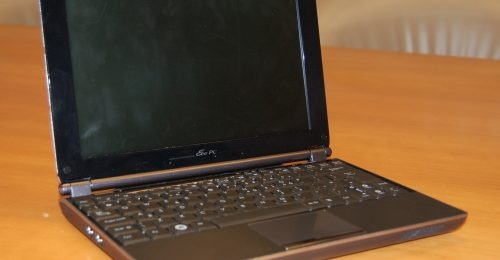 ASUS's Eee PC 1002HA – which boasts the style of the S101 but a price more in line with the rest of the 1000-series netbooks – has finally made a live appearance, with LaptopMag spending some time with a very early pre-production unit.  Although non-functional (there was no hard-drive inside), it does show off the new Eee's slick design, which is expected to land in the US come the start of December.
Under the hood there's the usual 1.6GHz Atom, 1GB of RAM, 160GB hard-drive and Windows XP.  It measures under an inch thick and, unlike the S101, lacks the crystals and over-designed lid; there's still plenty of brushed aluminum, though, and the S101's broad trackpad with single-piece chromed button has made it across.
Despite the two-cell battery, ASUS are predicting five hour runtimes for the 1002HA.  That could be the work of the new high-density power pack technology seen on the 901 XP 16GB.  ASUS will launch the Eee PC 1002HA in the US on December 1st, priced at $499.