ASUS Eee PC 1000H on-sale in Taiwan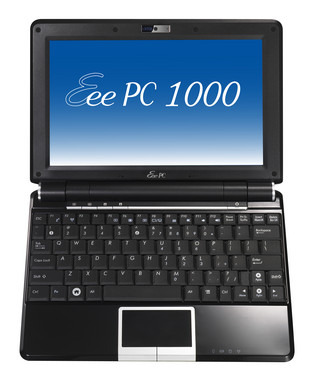 A Taiwanese shopping portal, PCHome, has begun selling ASUS' largest Eee PC, the 1000H, in advance of its expected release date.  Priced at NT$18,988 (approximately $625), the notebook is the only Eee to feature a traditional hard-drive as opposed to a form of flash or SSD based storage.  The 80GB drive contains Windows XP as standard, and that's the model PCHome have on offer.
The 1000H was announced at the beginning of June, alongside the Eee PC 1000.  That model differs by virtue of having a 40GB SSD.  Both machines are powered by Intel's 1.6GHz Atom CPU. 
At that price, I think ASUS may have a few issues finding a large number of buyers; the 1000H strays dangerously into "traditional" notebook territory, with larger machines being priced even less than the so-called budget ultraportable.  ASUS themselves seem to have confirmed they are aware of this; they've said the 10-inch Eee will be the largest in the series, as anything with a bigger screen would be classed a normal notebook.
[via Fudzilla]