ASUS Eee Pad Transformer sequel running Windows 8 tipped for 2012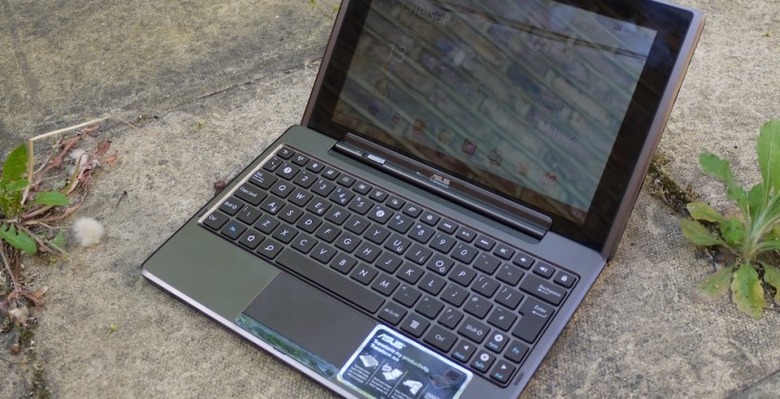 ASUS has apparently confirmed that it intends to offer an updated, Windows 8 version of the Eee Pad Transformer. Set to go on sale in 2012 – alongside a new Android version, Notebook Italia reports – the Transformer sequel will use the same detachable-keyboard design as the existing model, with a secondary battery hidden inside the dock section. Meanwhile, new supplies of the first Transformer are expected to come through the pipeline very soon.
However, it will also be thinner, lighter and generally smaller than the model it replaces, little surprise given the direction tech generally goes in. Specifications are unconfirmed, so it's not known whether ASUS will be using an x86 processor from Intel or AMD's ranges for the Windows 8 tablet, or using Windows on ARM and picking something like a next-gen Tegra chip such as Kal-El.
The Android version of the ASUS Eee Pad Transformer 2 will be cheaper than its Windows 8 counterpart, but the "grown up" Microsoft OS will allow for more complex document creation and editing. Microsoft recently showed a demo of the new Windows 8 UI, a more tablet-friendly interface intended to answer criticisms that Windows 7 had never been suited to tablet finger-control.
As for the original Eee Pad Transformer – which we reviewed last month – ASUS CEO Jerry Shen told the Taiwan Economic News [via ZDNet Asia] that the company plans to ship 300,000 of the tablets in this month alone. That, he says, will exceed all other tablet sales, bar those of the iPad 2, and follows 400,000 shipments in April and May.
The Eee Pad Transformer is expected to account for 10-percent of ASUS' June total revenue, and the company is considering raising its shipment goal for August if demand continues.