ASUS Eee Keyboard Gets Video Promo (Now Just Needs A Launch)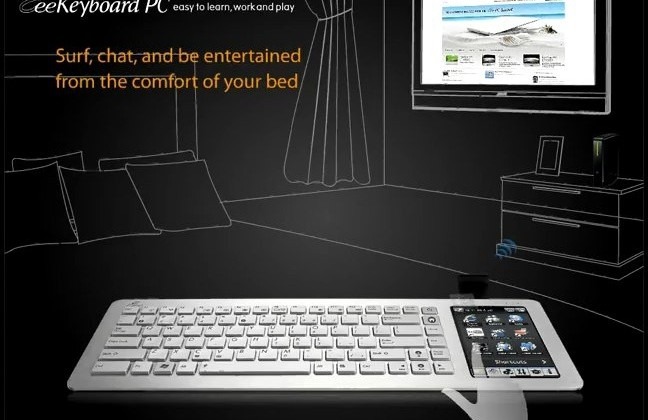 Ah, the ASUS Eee Keyboard.  Delayed so long there was a fair chance humans might have evolved not to have fingers by the time it hits the shelves, we're still unable to actually go out and buy the nettop-in-a-keyboard-with-a-touchscreen but at least we can look at ASUS' latest promo for the device.
Video demo after the cut
In the video demo, the main focus is the multitouch touchscreen and all the different ways it can be used.  Rather than solely positioning the Eee Keyboard as a machine for your lounge, ASUS also want you to know that you can take it into the office and do proper work on it, too.
Last month, ASUS CEO Jonney Shih told us that the Eee Keyboard would arrive sometime this month, though with this particular product we've learnt to take everything with a sizeable pinch of salt.  Still, there could nonetheless be a market – however niche – for a media PC baked into a keyboard, we'll just wait until the first reviews to find out.
[via Netbook Italia]