ASUS Desktop PC G10 hides integrated UPS for power protection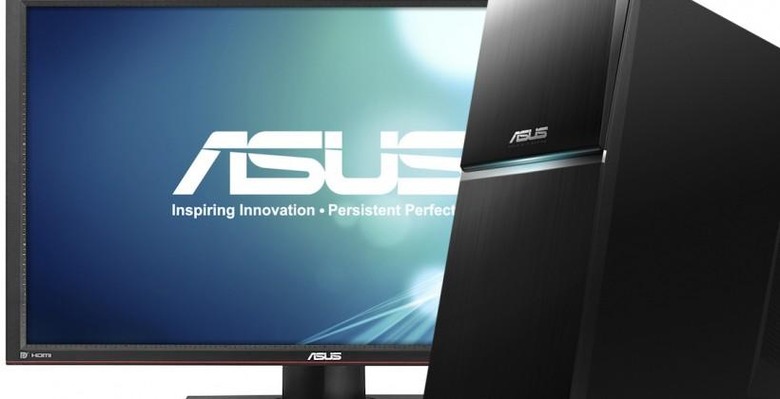 ASUS' Computex 2013 appearance hasn't all been flashy tablets and glass-clad ultrabooks; the company also had a new tower PC, though even with the G10 it couldn't resist a little flourish or two. The seriously-styled tower not only accommodates Intel's 4th-gen Haswell processors but a battery backup system, which can serve as a temporary uninterrupted power supply (UPS) just in case your electricity goes out while you're in the midst of crunching some important data.
ASUS claims the UPS will run for at least twenty seconds, though it all depends on load; it could in fact run for longer. That should be enough to iron out any momentary glitches in the power supply, though it doesn't really give much time to save everything and safely shut down as you would with a traditional UPS.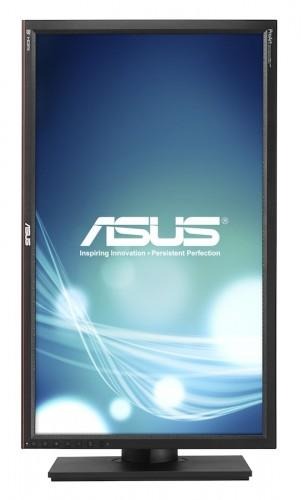 As for the more typical components, there's 8GB of RAM and a combination of 1TB of traditional HDD storage with a 128GB SSD for the more commonly-requested files. Graphics are courtesy of NVIDIA's GeForce GTX 650, which can output via HDMI, DVI-D, or VGA. Other connectivity includes the usual clutch of USB 3.0 and USB 2.0, and there's a DVD burner and a multi-format memory card reader up front.
To go with the Desktop PC G10, ASUS has a new display, too. The PA279Q was actually pushed out into the wild a couple of days ago, complete with a 27-inch, 2560 x 1,440 WQHD AH-IPS panel and 178-degree viewing angles. ASUS sets it up at the factory for 99-percent of the Adobe Wide Gamut RGB colors, as well as 100-percent of sRGB.
Brightness is 350cd/m2, and there's a monitor hood supplied in the box for those moments when you really need to see colors accurately. Connectivity includes DisplayPort, HDMI, and dual-link DVI-D, with support for two inputs active and on-screen simultaneously (either picture-in-picture or split-screen), along with daisy-chaining DisplayPort across up to three panels. An SD card reader and 6-port USB 3.0 hub round of the main specs.
No word on pricing for either the G10 PC or the PA279Q display, though ASUS says the computer will go on sale sometime in the second half of this year.