ASUS considering Qualcomm for future Eee PCs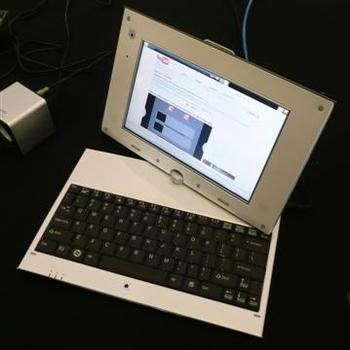 ASUS are currently considering using Qualcomm's platform for future Eee PC models, according to general Eee PC manager Samson Hu.  That could mean a low-cost netbook based on the Qualcomm Snapdragon chipset, including integrated 3G connectivity, GPS and HD video playback.
Hu made clear, though, that ASUS currently have no mass production plans for non-Atom based netbooks, and that any new models with Qualcomm chipsets are far down the pipeline.  He also clarified ASUS' intent for 8.9-inch netbooks, which Benson Lin, president of Asustek's Asia-Pacific division, had said would be phased out in favor of 7-inch and 10-inch models.
According to Hu, ASUS will in fact continue to make a small number of 8.9-inch Eee PCs, particularly for telecom and government procurement markets.  ASUS estimate 15-percent of global netbook shipments in 2009 will be to the telecom market, while touchscreen Eee PC models are expected to account for 10-percent of their own netbook sales.