ASUS Chromebox 3 desktops with Chrome OS now available to preorder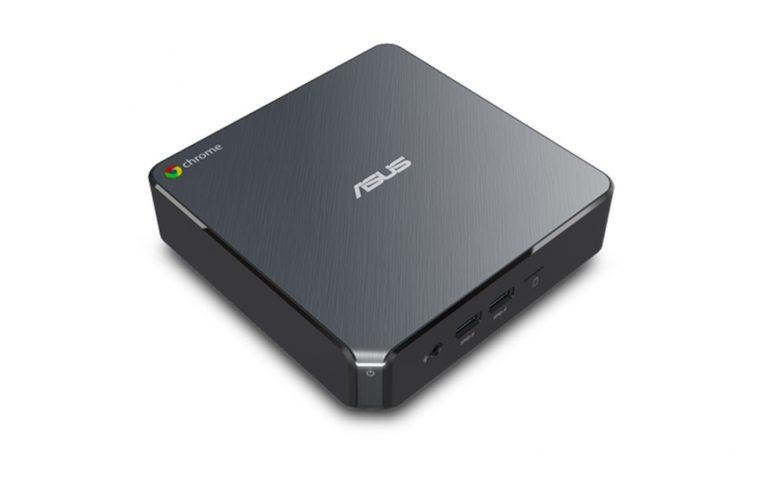 In early January, ASUS introduced multiple products including the Chromebox 3, a miniature desktop that runs Google's Chrome OS. Chromebox 3 is the latest model in ASUS's Chromebox lineup; this one features an 8th-generation Intel Core processor, among other things. Now, four months later and only a couple weeks after Acer launched its own alternative, ASUS has officially started taking preorders.
ASUS has quietly launched the Chromebox 3; Chrome Unboxed spotted units up for preorder at Tiger Direct. A total of four models exist, each with slightly different hardware. In the cheapest tier, ASUS's Chromebox 3 is offered with a Celeron processor at $249.99 USD. More powerful alternatives are available, though, if you're willing to pay more.
Joining the Celeron configuration are Core i3, Core i5, and Core i7 options. The Core i3 is a big price jump at $449.99 USD, followed by the Core i5's approximately $500 USD cost and the Core i7's $734 USD cost. All three configurations look the same: square with flat corners, ASUS's logo on the top, as well as the color Chrome logo and "Chrome" branding.
Other ASUS Chromebox 3 features include USB-C, DisplayPort, and DDR4-2400 RAM. ASUS didn't have many details about the Chromebox 3 when it introduced the model during CES 2018, and unfortunately there aren't any spec sheets available with the product listings at this time.
If you're in the market for Chromebox but not interested in ASUS's model, Acer recently launched a similar product: the CXI3. This model is square with up to an Intel Core i7 8550U processor, 16GB of RAM, and 64GB of storage, as well as several USB ports, HDMI, and Ethernet. This model ranges in price from $279 USD to $744 USD.
SOURCE: Chrome Unboxed