Asus AMD R9 and R7 200 graphics cards feature exclusive cooling tech

Back in late September AMD went official with its new Radeon R9 and R7 video cards. Yesterday AMD offered up specifications on several R7 GPUs including pricing and more. Since AMD has multiple card partners and most partners use the same basic hardware, a lot of companies try to set themselves apart with various clock speeds and custom cooling solutions. Asus has announced its own AMD Radeon R9 and R7 200 series graphics cards.
Asus' offerings feature custom cooling solutions to help keep the cards cool under demanding gaming situations. The Asus series of video cards includes the R9 280X, R9 270X, and the R7 260X with DirectCU II cooling. Asus also has the R7 250 and R7 240 video cards as well. The top-of-the-line card is the Matrix R9 280X and it has a copper-based thermal design to conduct heat away from the GPU and keep it cool while gaming.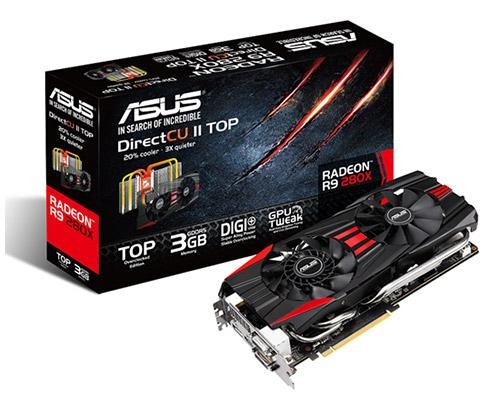 Asus promises that this video card will operate up to 20% cooler and three times quieter than other brands with the same GPU inside. The DirectCU II cooling technology puts conductive copper cooling pipes in direct contact with the GPU. That direct contact is what allows the video cards to be 20% cooler than competing models. The R9 280X Platinum Edition is also overclocked from the factory with a 1100 MHz core clock speed which is 100 MHz higher than AMD's reference cards.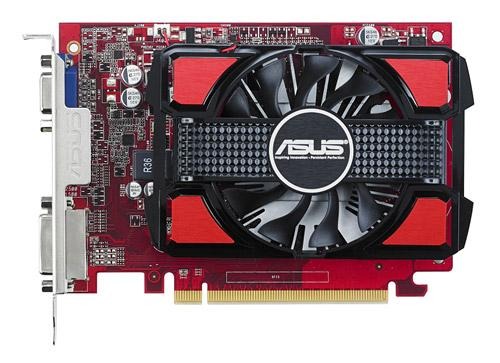 All of the new Asus AMD R-series video cards use special dust-proof fans and Super Alloy Power solid-state capacitors, concrete-core chokes, and hardened MOSFETs among other features. Asus says that its full lineup of video cards will be available starting on October 11. Asus isn't offering any pricing information, but you can bet these cards will cost more than AMD's suggested retail prices. Custom cooling solutions and faster clock speeds always up the price of a new video card, and sometimes significantly.
SOURCE: Asus