AMD Radeon R7 240, R7 250, and R7 260X GPUs released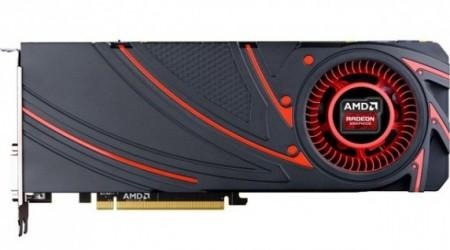 Late last month AMD officially announced two new Radeon GPU series including the R9 and R7. At the time AMD didn't offer a lot of details on its new R7 series of GPUs, but AMD has now come clean with all the details for several new R7 products. AMD says that this new series is ideal for everyday gamers looking for better graphics performance from their computers.
The R7 family also supports AMD Mantle technology allowing game developers to take advantage of GCN-powered cores on the PC and console for a streamlined development process. The graphics card family supports DirectX 11.2 and is designed to unlock improved graphics performance and features in the Windows 8.1 operating system.
The R7 260X is the high-end part of the family and integrates high-quality audio technology along with graphics performance. This GPU has 896 stream processors within engine clock operating at up to 1.1 GHz. The GPU promises 1.97 TFLOPS of compute performance and has 2 GB of GDDR5 RAM with a price of $139.
The entry-level GPU in the family is the R7 240 selling for $69 and featuring 320 stream processors. That GPU has an engine clock of up to 780 MHz and compute performance of 499 GFLOPS. The GPU can be paired with 1 GB of GDDR5 or 2 GB of DDR3 memory. The R7 250 is the midrange card priced at $89 and featuring 384 stream processors. It has an engine clock of up to 1.05 GHz and compute performance of 806 GFLOPS. It can also be fitted with 1 GB of GDDR5 or 2 GB of DDR3 RAM. The video cards will all be available on October 11.
SOURCE: AMD