AMD Radeon R9 and R7 series graphics support UltraHD gaming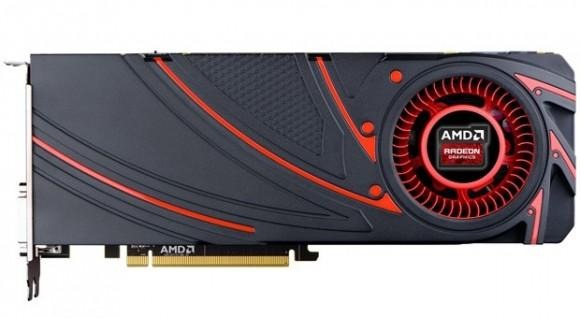 It's always an exciting day for computer gamers when AMD unveils new video cards. Today AMD has unveiled two new graphics card families for computer gamers called the AMD Radeon R9 and AMD Radeon R7 series. Both of these graphics card families are designed specifically to allow gaming on UltraHD displays.
The new R9 and R7 series graphics cards include the R9 290X, R9 290, R9 280X, R9 270X, R7 260X and R7 250. All of those graphics cards are designed to support resolutions of up to 3840 x 2160. AMD has also promised support for 2160p60 displays with a future AMD Catalyst driver release.
These new video cards also bring AMD's Mantle and TrueAudio technology to the market for the first time. The TrueAudio technology in some of the new video cards is a new programmable pipeline that allows game developers to take advantage of advanced audio effects without having to take processing power from the CPU of the computer or a dedicated sound card. Both the R9 and R7 series graphics cards use the AMD Graphics Core Next Architecture.
AMD is withholding the hard specifications of these new video cards so we don't know exactly how fast the GPUs operate or how much RAM the cards have. Odds are AMD is going to allow its card partners to reveal those specifications. All the graphics cards are slated to ship in the "near future" and there will be a wide price range for these new cards. An entry-level R7 250 video card will cost about $89 while a midrange R9 280X will be around $299. The higher-end video cards will undoubtedly cost more and we won't know that pricing until pre-orders kickoff on October 3.
SOURCE: AMD
VIA: Engadget