ASUS add IEEE 802.3az Energy Efficient Ethernet to M4 Series motherboards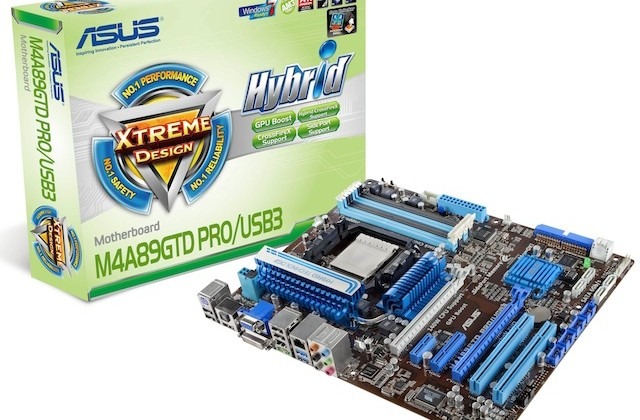 ASUS have already thrown AMD Phenom II X6 support into their M4-series of motherboards, and now the company have thrown another tidbit into the mixture: IEEE 802.3az.  In case you're not familiar with the latest acronym, that's Energy Efficient Ethernet (EEE) and it promises to cut power consumption by up to 81.3-percent during periods of low network activity.
Okay, so it's perhaps not the most exciting feature-add we've ever seen, but ASUS are the first to do it and it sits alongside functionality like USB 3.0 in their already-nifty M4 boards.  Still, saving money is something everyone is pretty interested in, and the news that operating a gigabit ethernet LAN now requires only 89.1mW of power instead of 476.8mW during periods of lower utilization adds up to more cash in your pocket.
Press Release:
ASUS First to Deliver New IEEE Standard on Motherboards
Company Integrates Industrial Energy Efficient Ethernet Standard in Motherboards for Significant Power Savings

ASUS today became the first motherboard maker to announce the introduction of the IEEE 802.3az Energy Efficient Ethernet (EEE) standard on a number of new motherboards. This helps increase energy savings up to 81.3% by reducing power delivery during periods of low network activity.

Industry Leading Eco-Friendly Motherboard Brand

Dedicated to developing top-notch, eco-friendly products, ASUS continuously pioneers the introduction of green technology on motherboards. This has brought about the world's first motherboard power savings engine, the EPU (Energy Processing Unit), the industry's first Energy Star 5.0-compliant motherboard, and the addition of ASUS motherboards to the Climate Savers Computing Initiative. Taking eco-friendly action to a new level, ASUS motherboards are now the first in the world ready for the new Energy Efficient Ethernet standard.

Lower Power Idle Mode

The new IEEE 802.3az EEE standard is regulated by the Institute of Electrical and Electronics Engineers (IEEE), one of the leading standard-issuing organizations in the industry. The EEE standard was developed for enhanced efficiency, reducing the power that drives data throughput during periods of low Internet usage or minimal Ethernet activity on both sides of a link. This helps lower total system energy consumption. Even though the Internet is utterly vital for communications, activity related to its usage usually reverts to a lowered state after data finishes downloading. Responding to dynamic Internet usage, the new standard detects activity levels and lowers power consumption in idle phases, increasing supply during periods of normal transmission—thus optimizing efficiency while saving power.

Significant Savings from Lower Power Requirements

By incorporating the IEEE 802.3az EEE standard, ASUS motherboards consume up to 81.3% less energy. Operating a Gigabit Ethernet LAN now requires only 89.1mW of power instead of 476.8mW during periods of lower Ethernet utilization. With increasing emphasis by governments on energy efficiency, the new standard helps companies and users align with new regulations while consuming energy more responsibly for the good of all.

Introducing: New Motherboard Series with Enhanced Efficiency

ASUS has recently incorporated IEEE 802.3az EEE* into the new ASUS M4A89 Series motherboards. Aiming to provide more environmentally-sustainable operations, the company is getting ready to introduce an entire, completely new line of motherboards enhanced with the new standard. Please watch for announcements as the range of offerings expands.

*IEEE 802.3az EEE-compliant models include: M4A89 / M4A88 / M4A87TD series motherboards