Aston Martin's Lagonda superluxe sedan is a heartbreaker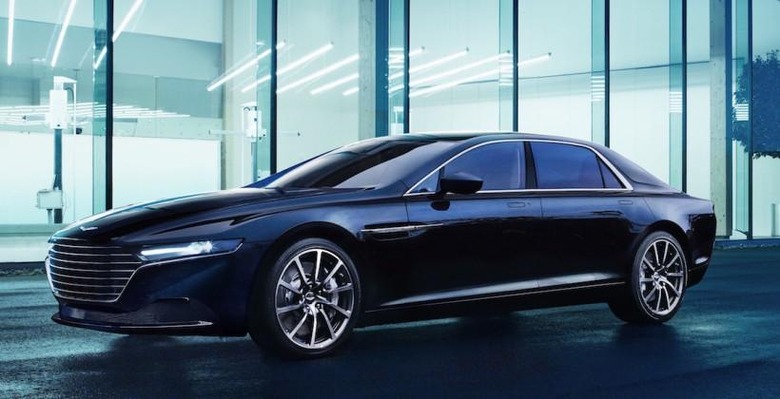 Back in July when Aston Martin said it would resurrect the Lagonda name for a super-luxe sedan targeting its heaviest spenders, we only had a couple of shadowy images to go by. Now, the Lagonda is making its official – pictorial – debut at the Paris Auto Show, and we're back to wondering what dark, unseemly acts we'd need to perform for our bank manager in order to afford one.
Full technical specifications of the car are still in short supply, with the famed British car company only showing off these new images. Still, its luxury credentials aren't to be doubted, and neither is its heritage.

Although not as conventionally attractive as the average Aston Martin coupé, the company's comparison between the new Lagonda and its original namesake shows that the lines (some might say striking, others – less generous – might argue awkward from some angles) certainly have some history. The 1976 sedan was just as controversial when it was launched, both for its angular shape and its solid state (and often faulty) digital dashboard.
Inside things are a little more sedate in the 2015 car, borrowing heavily from the Rapide four-door but with more ostentatious diamond stitching to its seating.

Under the hood there's a 5.9-liter V12 engine good for a whopping 550 HP, with tests supposedly seeing it peg a 175 mph top speed. Certainly sufficient for whizzing through the deserts where the highly-limited-in-number production cars will be headed, catering to Aston Martin's Middle Eastern clientele.
How much they'll be paying for the privilege is unclear at this stage, but with the company planning a high degree of bespoke fit-out and customization, the Lagonda certainly won't be cheap when it arrives next year.