Aston Martin Rapide E Super-Luxe EV Will Be Maddeningly Rare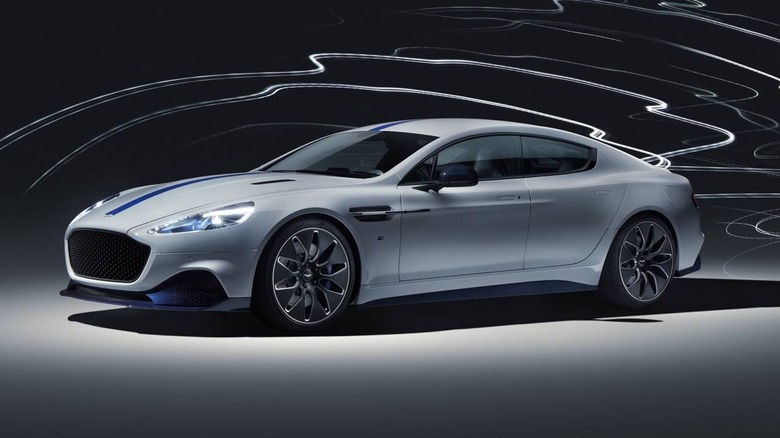 Aston Martin promised something special for its first all-electric car, and there's no denying that the Rapide E is just that. The first pure EV from the storied British automaker, the four-door will be the first vehicle to leave Aston Martin's new St Athan production facility, where it's focusing its electrification efforts.
Clearly, the Rapide E shares plenty of design DNA with its gasoline-powered Rapide cousin. That's no bad thing when you consider the sleek roofline of the sedan. The Rapide E adds a honeycomb front grille, and new venting since the EV requires less cooling than its gas equivalent.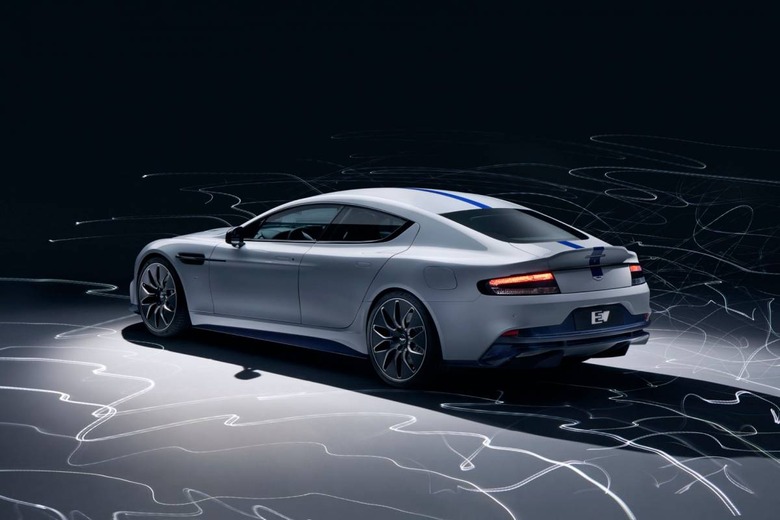 In the process aerodynamics are up, something helped by a new underfloor design and a larger rear diffuser. Forged aluminum wheels have an aero-friendly design of their own, and are outfitted with low rolling-resistance tires specially designed for the Rapide E by Pirelli. Overall, in fact, Aston Martin says the car is 8-percent better at aerodynamic slipperiness than the gas car.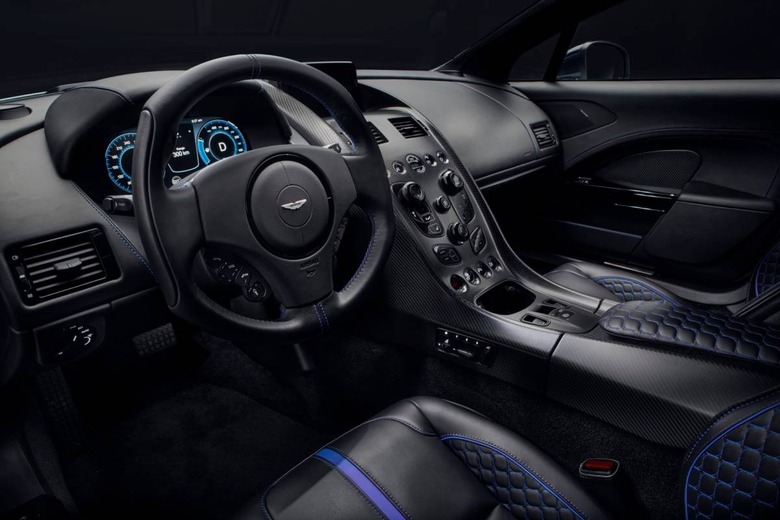 The update extends inside, too. There, there's now a 10-inch digital display to replace the analog gages, filled with battery charge status, motor power levels, regen performance, and more. Carbon fiber trim sits alongside leather and other luxury materials.
Of course, as it's an Aston Martin it needs to be quick, too. Unlike many performance EVs we've seen, the Rapide E opts for rear-wheel drive. Two electric motors are at the back fo the car, delivering a total of 602 horsepower and 701 lb-ft of torque.
That's enough for 0-60 mph in under four seconds, Aston Martin promises, while 50-70 mph takes 1.5 seconds. Range from the 65 kWh battery is enough for more than 200 miles, meanwhile, on the WLTP cycle. When it comes to charging up, there's an 800V high-voltage system: with a compatible charger, you're looking at a rate of 310 miles per hour plugged in.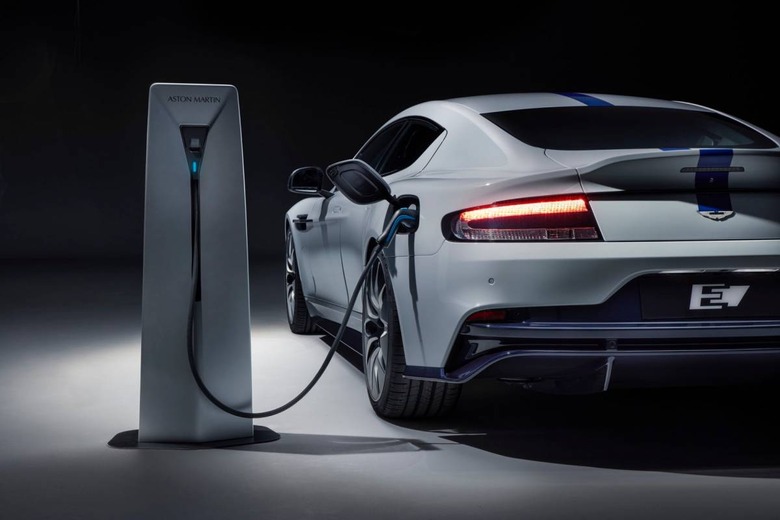 Even on a more typical 400V, 50 kW charger, Aston Martin says the car should get 185 miles of range in an hour. On a regular AC Level 2, meanwhile, figure on three hours for a full charge.
Importantly, the Rapide E promises consistency as well as pace. Aston Martin says the car should easily handle a full lap of the Nürburgring without issues around heat or other impairments. While you're there, the engineering tuning lessons learned from the Rapide AMR should pay dividends for the electric version.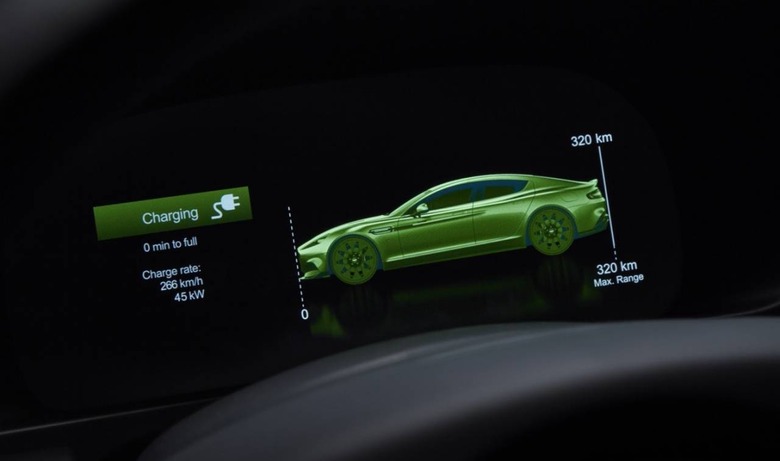 There are three driving modes, GT, Sport, and Sport+, all of which make tweaks to the powertrain and chassis. A limited slip differential is used, along with revised spring and damper rates, to mimic the Rapide AMR's road feel despite the V12 being swapped for a battery-electric system.
How many Rapide E cars get taken to the track remains to be seen. Perhaps more useful, then, is Aston Martin's new app system, which can show car status, help with mapping and navigation, and allow charging to be remotely managed.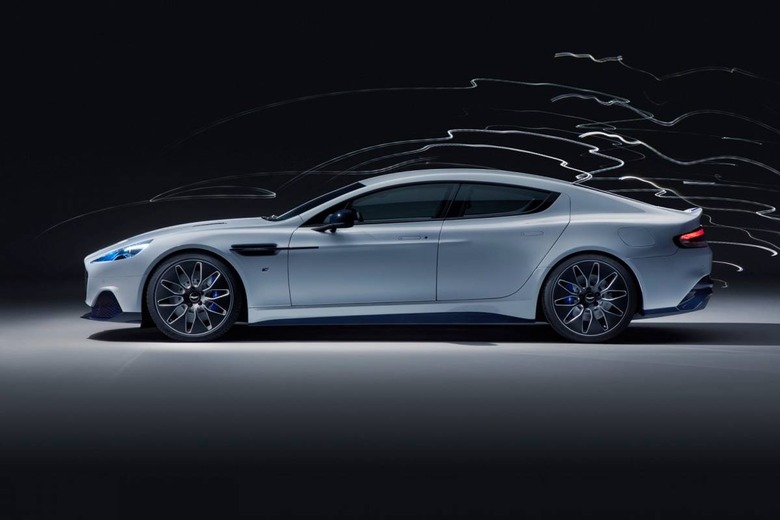 You're not going to see many Rapide E on the road, though. Aston Martin will only make 155 of the car, it says, with price available on application. It paves the way to a broader electrification range built in no small part around the new Lagonda sub-brand, Aston Martin's electrified luxury nameplate.