Aston Martin's luxury submarine just locked down the details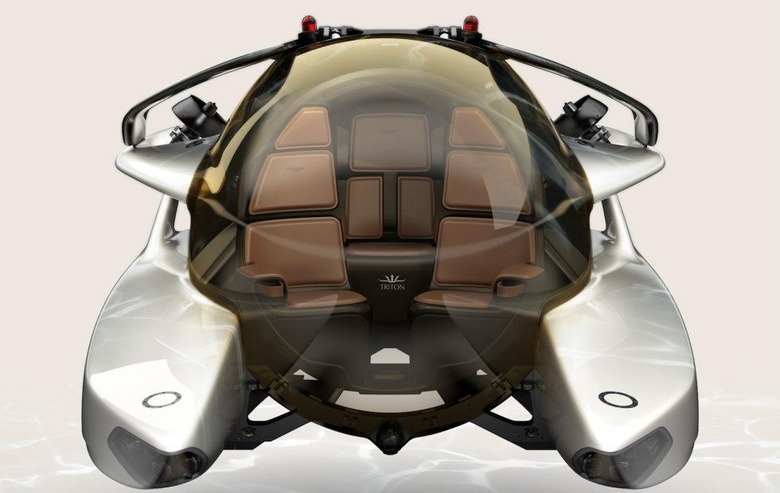 Aston Martin's unexpected submarine collaboration with Triton has been finalized, with the first production example of the luxury underwater craft planned for later this year. The British automaker announced the deal with Triton Submarines in September last year, working together to make a sleek – and undoubtedly expensive – compact sub that would deliver the spirit of its road cars.
At the time, though, neither company had much more than a few renders to show of it, and plenty of "engineering and beauty" promises. Today, however, we get to see the final specifications, and it turns out Project Neptune will indeed be speedy enough to classify as an Aston of the seas.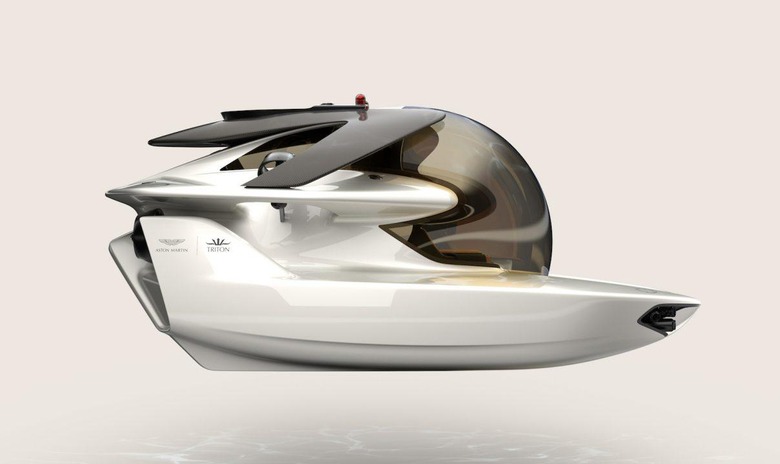 The submarine will be able to dive down to depths of up to 500 meters, or over 1,600 feet. It'll be able to sprint in excess of 5 knots, or just shy of 6 mph, and have approximately four times the acceleration of Triton's current flagship sub, the 3300/3. That can reach 3 knots.
Like the 3300/3, Project Neptune will seat three: the pilot and two passengers. However, they'll be surrounded by luxury far more akin to an Aston Martin car than the relatively workday environment of the existing sub's bubble hull. The cabin is the responsibility of Aston Martin's designers, and it has presented more than a few challenges.
"Unlike a sports car where the interiors are installed into an open-sided cabin before the doors are fitted," Marek Reichman, EVP and chief creative officer at Aston Martin, explains, "everything you see inside will be lowered through the upper-hatch and assembled within the completed sphere of the pressure hull. We have been able to present a congruous aesthetic that defies its multi-part complex installation."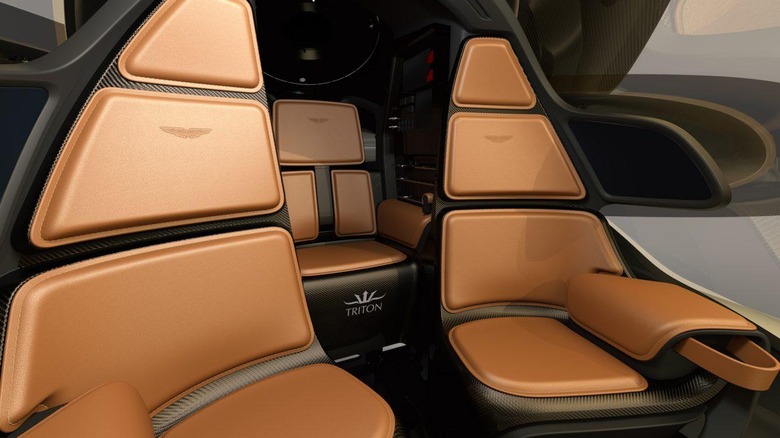 The result is a combination of carbon-fiber and hand-stitched leather, all inside a huge acrylic canopy. That should offer those inside near-360-degree visibility. Three off-the-shelf designs will be offered but, as is the case with Aston Martin's cars, the Q by Aston Martin bespoke service will be available for custom orders.
While it seemed like a fairly far-fetched endeavor at the start, Triton Submarines is no newbie to the industry. Based in Florida, the company's vehicles have been used for numerous science and filming projects, including David Attenborough's "Great Barrier Reef" production. The Triton 3300/3, for example, is capable of diving to more than 3,200 feet and running for up to twelve hours on a single charge of its 30 kWh battery.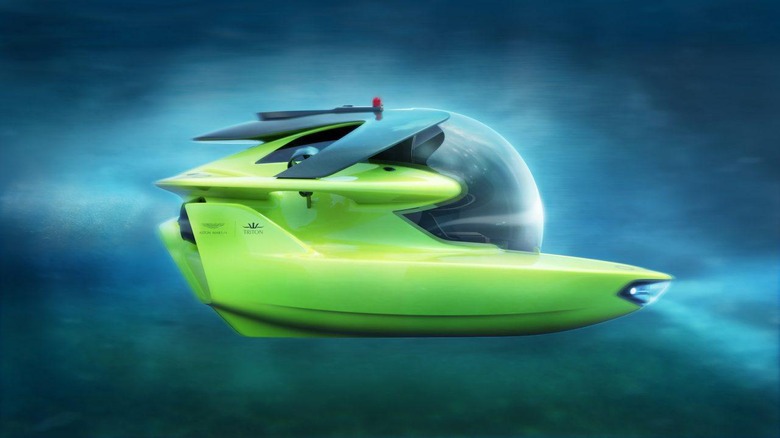 At the same time, its $3m+ price tag – which does, at least, include pilot training – means it's out of reach for all but the most deep-pocketed of ocean exploration fans. Aston Martin's Project Neptune is unlikely to be any cheaper. Presales are already underway for the submarine's build spots, and the first production model will be on show before 2018 is through.