Aston Martin's next luxury vehicle is a submarine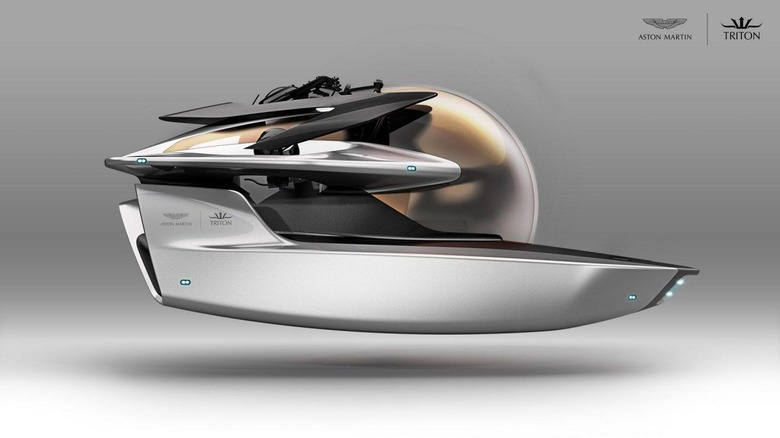 Aston Martin has announced a new team up with Triton that will see it playing the role of consultant on a new, limited edition submarine. While we normally expect to see luxury cars coming out of Aston Martin, it would appear that the company wants to branch out a bit. If you've ever wanted to own a submersible that shouts "opulence," then, it seems like this might be the submarine for you.
Triton Submarines will be doing most of the heavy lifting with this project, and it isn't actually Aston Martin proper that Triton has teamed with. Rather, this will be the first project for Aston Martin Consulting, a new arm of the luxury car maker. The submarine has been codenamed Project Neptune, and the renders that Aston Martin shared today show off something of a postmodern design – it's almost something we'd expect to see in a "technology of the future" article from the 1950s.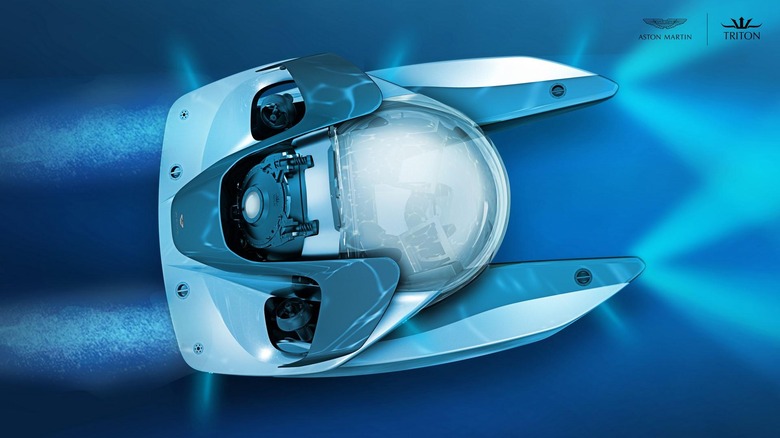 Aston Martin executive vice president and chief creative officer Marek Reichman said today that his company will approach Project Neptune with the same design philosophy it uses in its cars. "Project Neptune is defined by its sleek, elegant exterior," Reichman said. "We have used forms and proportions that express the same devotion to design, engineering and beauty that shape our cars, such as the Aston Martin Valkyrie hypercar project."
Unfortunately for those of us who have had our curiosity piqued by this announcement, specific details about Project Neptune aren't available at this early time. While we know that the submarine will be targeted at "researchers, explorers and superyacht owners," we don't have any idea of what it will be capable of.
We likely won't know for quite some time either, as it sounds like Project Neptune is in the early stages of development. No word on a release date or price yet, but hopefully those details come around the bend relatively soon. One thing's for sure, though: when it does launch, we can almost certainly expect Project Neptune to cost an eye-watering amount of money.