Aston Martin Lagonda Vision previews all-EV luxe future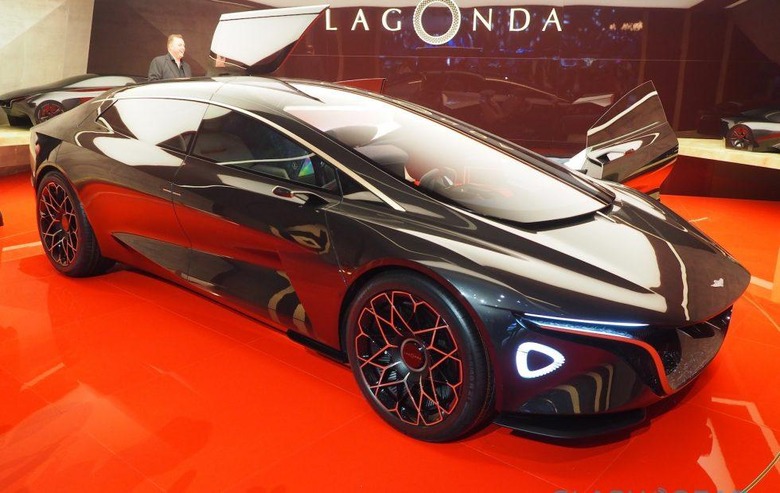 Aston Martin is reviving the Lagonda name for a new interpretation of luxury driving, a fully-electric sedan that begins with this Geneva Motor Show concept and will end with multiple production cars. The Lagonda Vision Concept reboots the storied marque not only as a name for a single vehicle, but a new Aston Martin sub-brand in effect, including giving the automaker the flexibility to adopt different segments including SUVs.
Production, Aston Martin says, is still a couple of years out, with plans to kick things off in 2021. The Vision Concept, though, previews what those production cars might look like, dubbed a "near future study" that departs significantly from what we associate with the company's current vehicles. That, Aston Martin argues, is entirely intentional.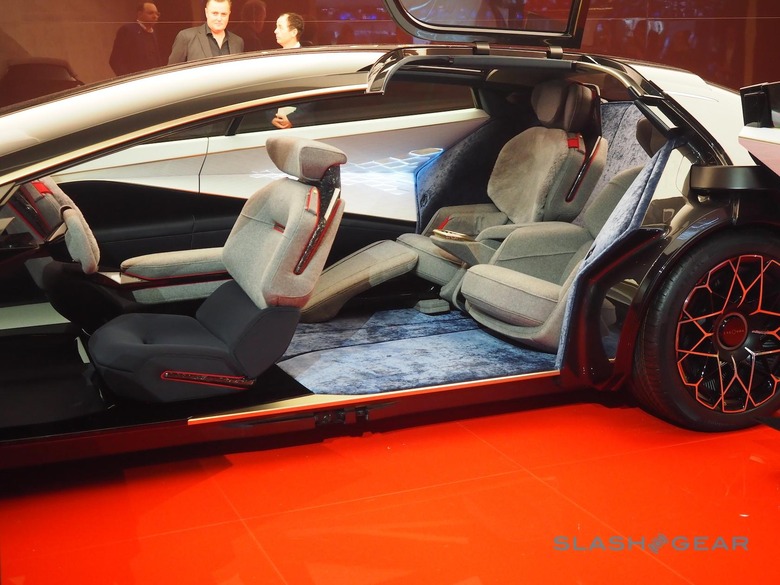 "The electrification revolution means there is no longer any need for horse and carriage design, and our new concept shows the scope of design opportunities that open up once you no longer need to provide space for a large power source directly in front of the passenger compartment," Marek Reichman, Aston Martin EVP and Chief Creative Officer, explains. "In the Lagonda Vision Concept, the batteries occupy the floor of the car. Everything above that line belongs to us."
The result is a car lower and shorter than you might expect from a current high-end luxury sedan, but that still provides plenty of cabin space. Indeed, the seating for four – even if they're each six foot six tall – is capacious, despite the lounger-style chairs taking up no small amount of space themselves. Even getting into the Vision Concept is made easier than in a traditional car.
Since it's the floor that provides the majority of the structural strength of the concept, Aston Martin's designers were free to open up more of the body without introducing flex. Not only does the Vision Concept get huge double-doors – those at the back having rear hinges – but roof panels that hinge upward, too. That means you can stand up while still in the car.
The seats themselves are cantilevered out on arms, leaving more of the floor space free for feet to sprawl. Though there's a steering wheel for manual driving – and indeed it can flip from left to right depending on where the Vision Concept was being driven – it can also retract and put the car into fully autonomous mode. Then, the front seats can rotate to make a conversational lounge.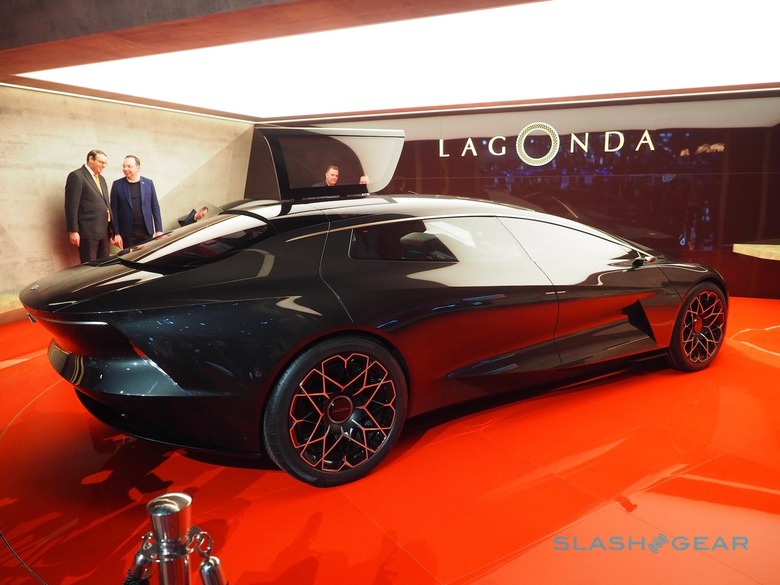 Underpinning it all is a new all-wheel drive system, which can push up to 100-percent of the available torque to any corner of the car. Aston Martin isn't talking much on specifics, since this is more a design study than a production-focused concept, but the goal is a 400 mile range and support for wireless charging.
What we can take away, though, is that the automaker is flirting with some seriously unusual materials. There's the typical car fare of carbon fiber, sharing cabin space with ceramics, cashmere, and silk, though not the wood and leather you might predict. The carpets are silk, for example, and the chairs covered with hand-woven wool upholstery. Ceramic tiles hinge open to adjust the ventilation, and are used as controls for the audio system.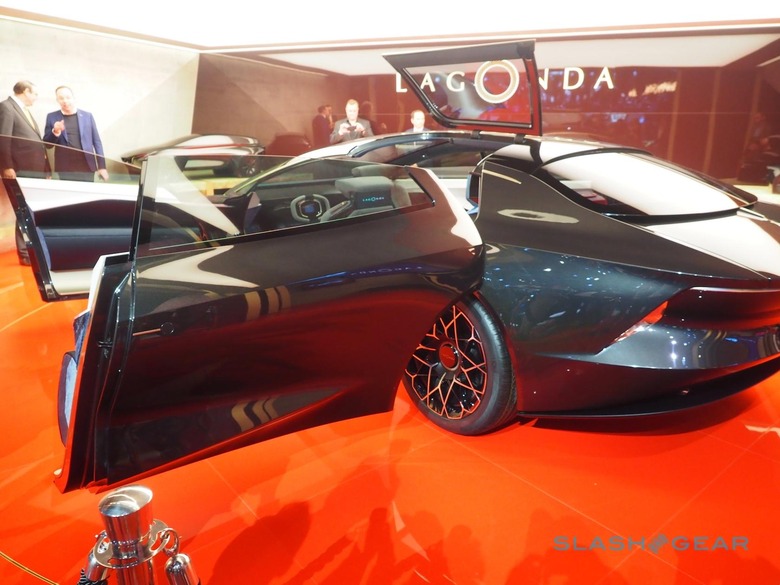 Aston Martin's goal is that, by splitting these new vehicles out into a sub-brand of their own, it can bring that new thinking to the market without being hamstrung by preconceptions of "but that's not an Aston Martin." That's not just the case when it comes to materials, either. In addition to sedans and coupes, the Lagonda name could also be attached to SUVs and other form-factors, the automaker points out. Each would have a common theme of electrification, but also try to balance between minimizing the annoyances of transportation while not unduly isolating passengers from it. We'll have to wait until 2021 to see how that actually works, mind.