Aston Martin AMR taps race team for hardcore sub-brand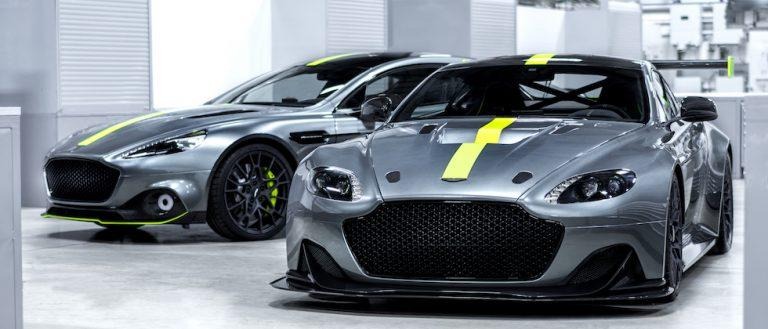 Has green ever looked so good? Aston Martin may not have an all-new car for the Geneva Motor Show today, but its Aston Martin Racing arm does have a fresh brand, AMR, intended to slot in-between road and race. With AMR versions of all of Aston Martin's current line-up in the works, the promise is that everything from performance through to style will get tweaked.
The first to roll off the AMR line are a pair of concepts, the Rapide AMR and the Vantage AMR Pro. Together, they represent two levels of customization that AMR envisages being offered. The "entry level" tier will include various power, chassis and styling updates; the "Pro" tier will ramp that up with a "Track to Tarmac" philosophy that grafts real race technology into road cars.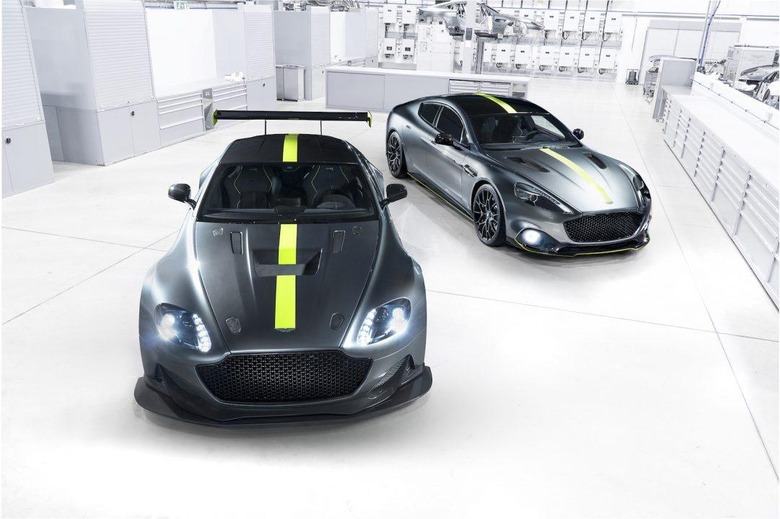 There'll be different responsibilities within the automaker, too. Core AMR models will be developed by Aston Martin's central vehicle engineering teams, effectively the same people making the regular road cars. AMR Pro, however, will be led by Q by Aston Martin Advanced Operations, the group which has previously been responsible for the Vantage GT12 and Vulcan.
For the Rapide AMR, there's a 592 HP version of the car's 6.0-liter naturally-aspirated V12. That makes it the world's fastest four-door, Aston Martin says, with a 210 mph top speed. It should sound the part, too, courtesy of a new quad exhaust system.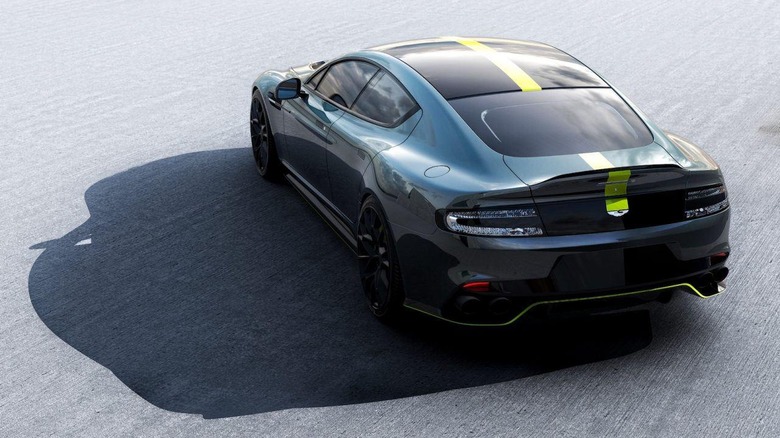 Aesthetically, the body is finished in AMR's signature Stirling Green paint, but with lime green accents both outside and in. New 21-inch wheels are fitted, and there's a new full-height grille, front splitter, side sills, rear diffuser, and aero flip. Carbon fiber gets rolled out too, both for exterior trim and the new lightweight front seats. They're trimmed with Dark Knight Alcantara with more lime green accents. The center console and door casings are carbon fiber too.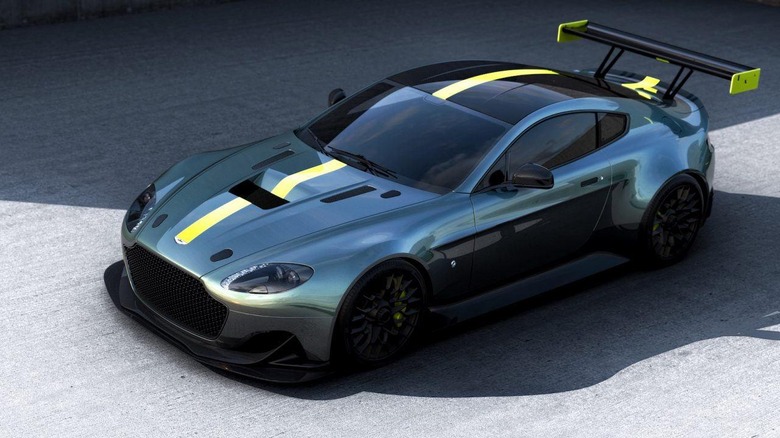 Even more aggressive, the Vantage AMR Pro is intended for the track alone. It has a 500 HP version of the Aston Martin racing GT4 engine, making it the most powerful Vantage V8 ever. Throw in race-spec adjustable suspension, competition engine and transmission mounts, and new 19-inch wheels with center locks and Michelin Pilot Cup 2 rubber, it's about as close as regular folk (albeit rich regular folk) can get to an Aston Martin racer.
Outside, the same paint job as the Rapide AMR is carried over, with a new front bumper with full-height grille, a new front valance and splitter, front fenders, sill appliqués, and a new rear diffuser. Inside, plenty of carbon fiber joins the same trim as the Rapide AMR, along with a custom roll cage.
Unexpectedly for what are billed as concepts, AMR plans to actually put both cars into production. Don't expect to see many, mind: only 210 of the Rapide AMR will be made, and a mere seven of the Vantage AMR Pro. No word on pricing, even if you were one of the lucky few.