ASRock M8 gaming PC appears with BMW design cred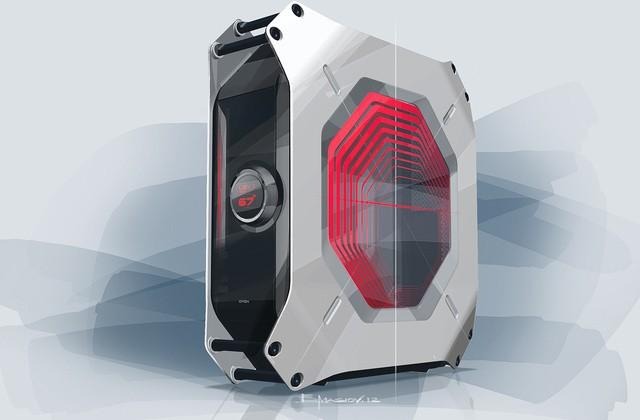 The last time we saw BMW get into the gaming PC market was way back in 2009 with the Thermaltake Level 10 case. It was certainly a beauty, and something that we've quite never seen before. However, BMW is back again with something new, and it's a complete gaming PC for ASRock. It's called the M8, and it's different from the Level 10 in the sense that it actually looks like a traditional gaming PC this time around, but it comes with some unique features.
The M8 is ASRock's first Small Form Factor PC, and both companies are planning to officially unveil the new rig during Computex next week. What's perhaps one of the coolest features of the case itself is that the side panels are stuck on with magnets rather than traditional screws, so access to the internal components is a lot easier.
The front of the case has a giant knob that has an integrated OLED screen for displaying things like fan speeds, temperatures, and usage stats. The knob can also adjust the speed of the case fans to make it a bit more quieter during those times when you're not in the heat of virtual battle.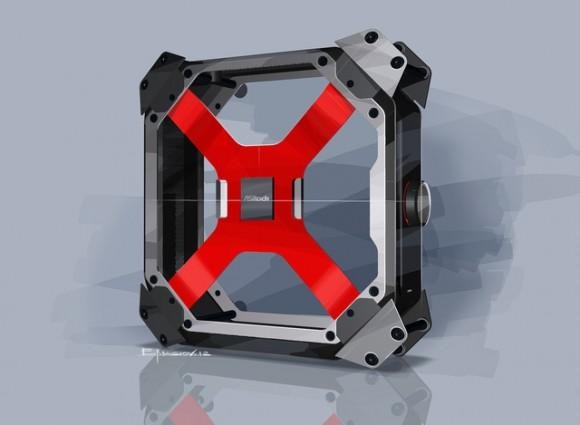 BMW says that the case was designed to be either laying vertically or horizontally, and they say it'll "look good from any perspective," which we can't argue with them too much according to the images we're seeing laid out before us. Apparently, BMW put a lot of thought into the design of the case, saying that it "is very much an exaggerated mode of expression. It speaks to the gamers' souls and offers iconic differentiation in a small gaming PC.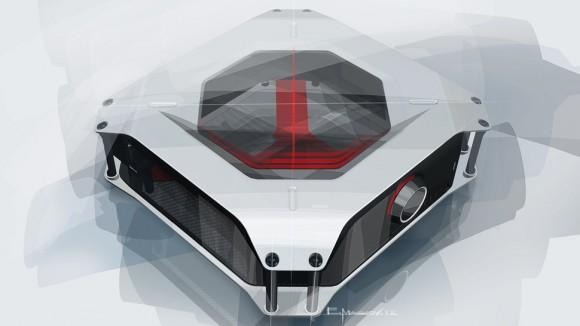 ASRock says that "one does not play games on a boring gaming rig. Gamers should be able to feel the adrenaline rush the moment they power on their PCs, just as drivers get fired up the moment they start their engines." Specs for the new gaming PC weren't released, however, but we do know that it'll have 802.11ac WiFi and Bluetooth 4.0, as well as a Creative SoundCore 3D quad-core processor for audio.
VIA: Jalopnik
SOURCE: BMW