Ashidavox ST-90 Retro Headphones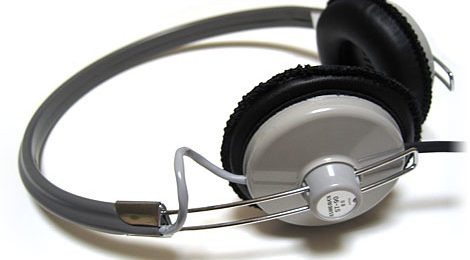 Pleasantly retro in among the crowd of Apple earphone wannabes, these Ashidavox ST-90 headphones are Japanese imports and mighty pleasing in their grey, wiry simplicity.  A 25 to 18,000Hz frequency range with 112dB sensitivity and 8 ohms impedance isn't going to win any awards for superlative performance, but if you're after a distinctive and cheap way to enjoy your music then these might fit the bill.
No noise-cancellation, no clever bass-boosting, and no customization: what you see is exactly what you get with the ST-90's.  Ashidavox apparently invented the stereo headphones back in the 1950s, though I'm having trouble finding sources to corroborate that.
Weighing 150g, the headphones come with a 2m cord but little else.  The Ashidavox ST-90 headphones are available now, priced at $79.99.