ARM Cortex A8-based netbooks this year; Manufacturers unknown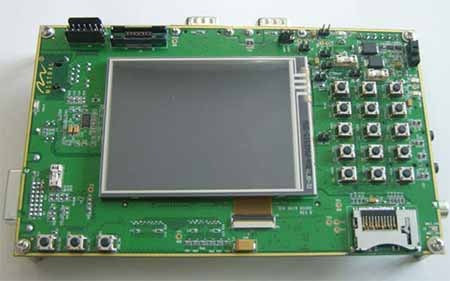 ARM Cortex A8 and, later, A9 processors will be used to power upcoming netbooks, according to Rob Coombs, director of mobile solutions at the company, with announcements by hardware partners expected in the next few months.  The Cortex A8 is the successor to the popular ARM11, which currently can be found in numerous smartphones and mobile handsets, and is capable of "gigahertz speeds" according to Coombs.  While he declined to confirm which manufacturers were planning A8-based netbooks, he did reveal that it is an existing licensee; that includes Samsung, STMicroelectronics, TI, Broadcom, PMC-Sierra, Panasonic and Freescale.  Apple is also strongly rumored to be an ARM licensee, and has – with the acquisition of PA Semi – its own chip production capacity.
"In the future we're going to be in netbooks" Rob Coombs, director of mobile solutions, ARM
The single-core Cortex A8 will be followed by the multi-core Cortex A9, likely to take place in 2010, bringing with it power and speed advantages.  ARM's move into the netbook market puts them directly into competition with Intel's Atom CPU, currently found in most of the budget ultraportables on the market.
While the mainstream Windows OS range does not natively run on ARM architecture, Windows CE and a version of Apple's OS X does, together with several Linux distros.  It's possible – though highly speculative – that ARM's news could be related to the ongoing rumors of an Apple tablet, UMPC or netbook.