ARM Cortex-A75, Cortex-A55 preparing phones for AI invasion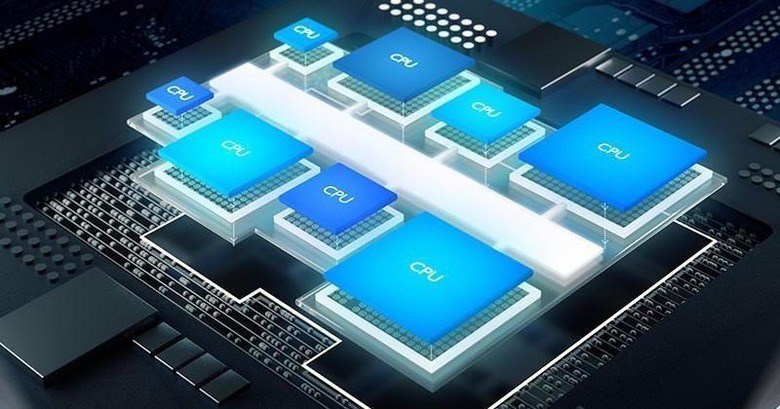 Almost exactly a year ago, ARM Holdings announced the Cortex-A73 CPU and Mali-G71 GPU that had their sights on empowering mobile and embedded devices to take on the computing trend of that time. Namely, virtual, augmented, and mixed reality. This year, the trends have shifted a bit and ARM is shifting appropriately as well. Launching the Cortex-A75, as well as the Cortex-A55 and Mali-G72 GPU, ARM aims to equip small-form computers with all the processing power they need to bring artificial intelligence and machine learning to everything from smartphones to your car dashboard.
ARM actually already announced the foundations of this new generation of CPUs last March in its new DynamIQ technology. Designed specifically with AI and ML applications in mind, DynamIQ allows for a more varied heterogeneous mix of cores, like a combination of 1 high-performance core and 7 energy-efficient cores.

That high-performance core comes in the form of the new Cortex-A75, the first of its line to implement ARM's new DynamIQ tech. By itself, the Cortex-A75 already represents a significant jump in performance over the A73, despite the small bump in number. ARM boasts of a 20% increase in performance while retaining the same power efficiency as its predecessor.

Not all devices, however, will need such high power cores running all the time. That's where the Cortex-A55 comes in. Using the new combination of DynamIQ big.LITTLE architecture, manufacturers can mix just one Cortex-A75 and seven Cortex-A55 and still better performance than any 8 or 4+4 combinations from last year's generation.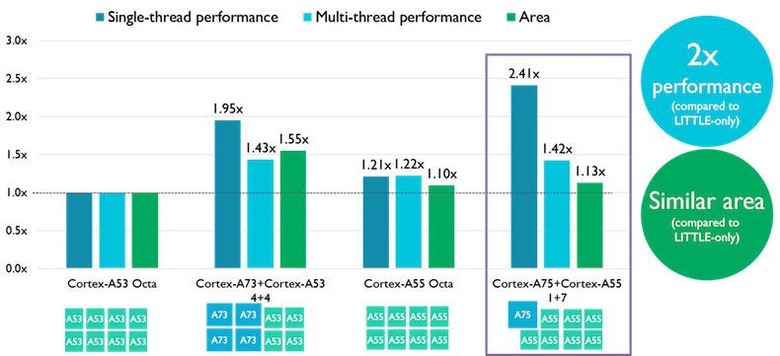 These two CPUs, together with the new Mali-G72 GPU, comprise ARM's vision of AI/ML-enabled devices that don't need to connect with the cloud for off-site processing. This could definitely sit well with the likes of Google, who has started offloading some of the computational workload on devices themselves, via platforms like TensorFlow Lite. That said, it's still a long time coming, as devices running on Cortex-A75 and Cortex-A55 cores aren't expected until early 2018.

SOURCE: ARM