Arlo Doorbell and Arlo Chime offer flexible twist in smart security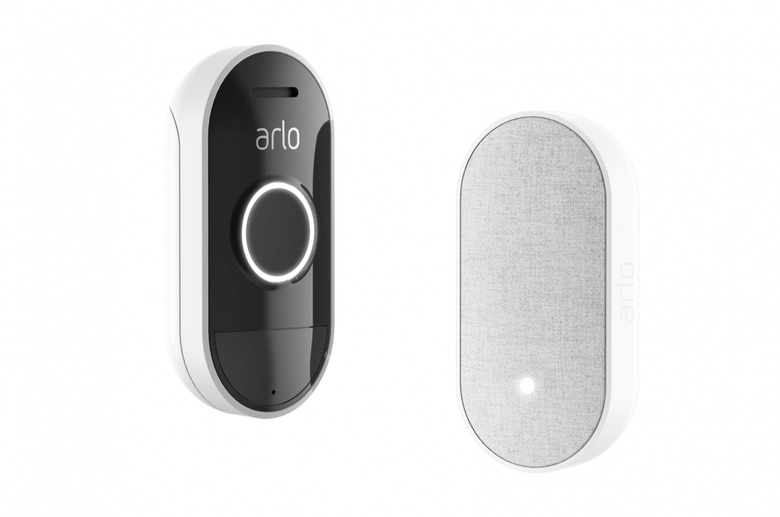 Netgear has added a smart doorbell and chime to its Arlo range of wireless security cameras, though it's missing a feature we've grown used to from rivals. The Arlo Doorbell and Arlo Chime, like Nest Hello and the Ring Doorbell, support two-way audio so that you can speak to whoever is at your door, even if you're not home.
However, what it doesn't have is a camera. That, Netgear says, is intentional: the Arlo Doorbell is designed to work in conjunction with an Arlo Camera, not to replace one. Since you'll be free to position that camera anywhere you like, as it's battery powered, you won't be limited to whatever view the doorbell itself has.
How effective that argument is will depend on the sort of setup around your front door. Certainly, if your doorway resembles the sort of layout that smart doorbell manufacturers love to portray in their glossy press photos, an all-in-one doorbell camera will probably suit you just fine. Most have wide-angle lenses to fit in as much of the scene as possible.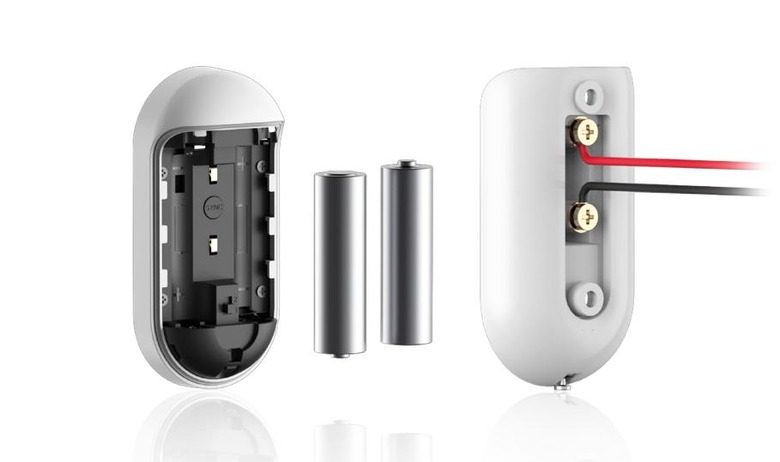 If, though, your door is awkwardly placed, or the only spot you can position the doorbell button is facing away from where visitors might stand, Netgear's split configuration might well be more appealing. The Arlo Doorbell can run on a pair of AA batteries, with the company saying that it'll last for up to a year before you need to replace them. Or, you could hook it up to the existing wiring and internal chime.
The Arlo Chime, meanwhile, plugs straight into an outlet and has a choice of alert sounds and even a siren. That, Netgear says, can be cranked up as high as 80+ decibels. Thankfully you can also turn on a silent mode to cut out all the sounds.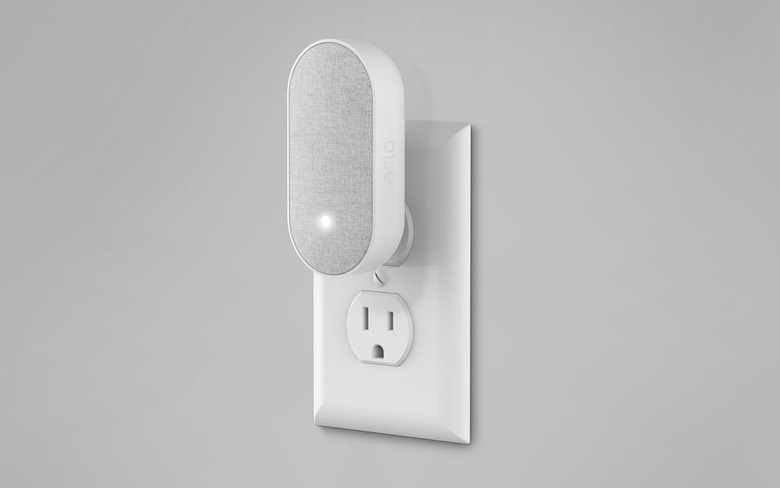 As for how the whole thing works, when somebody rings the doorbell it connects with the Arlo smartphone app. If you have a camera hooked up, that will automatically begin streaming video, too. You can answer the call, or choose from a list of prerecorded messages to reply without having to speak to them.
If you're an Arlo Smart subscriber, meanwhile, you get more cloud video storage for your cameras along with e911 Emergency Call Service. The latter allows you to summon help from responders near where the camera and doorbell are installed, rather than from where you – and your smartphone – might be.
The Netgear Arlo Doorbell and Arlo Chime are weather-resistant, and include seven days of cloud storage to listen to past audio recordings out of the box. They'll go on sale this fall, though we've no word on pricing at this point.