ARKit 2: All the iOS AR Apple showed at WWDC 2018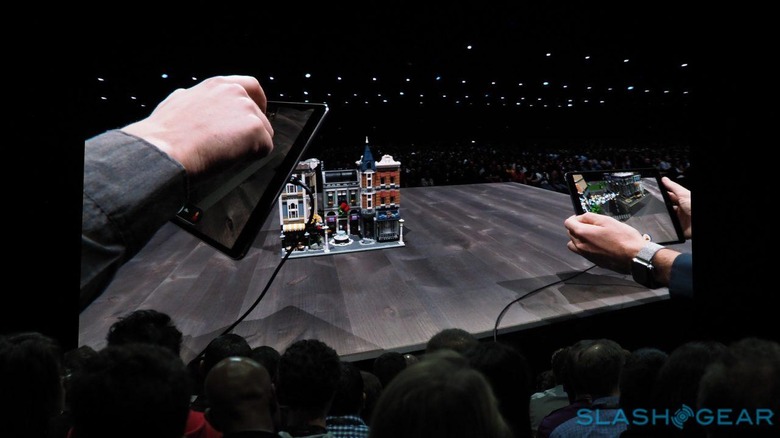 Today we're having a peek at all the new features revealed by Apple for iPhone X (and a few other devices) for augmented reality. Apple suggested they'd worked with Pixar, of all the places, to develop a new file format for all things AR. That new file format is USDZ, and it's made to work with multiple apps. "It's something like AR Quick Look." said Craig Federighi.
USDZ and Adobe apps
The file format USDZ will bring Universal Scene Descriptions and Optimizatiopns for sharing. Perhaps most important is the fact that USDZ is an OPEN FILE FORMAT – not like Apple to do something like that, is it? This system is also said to roll with a compact size – which is good for everybody.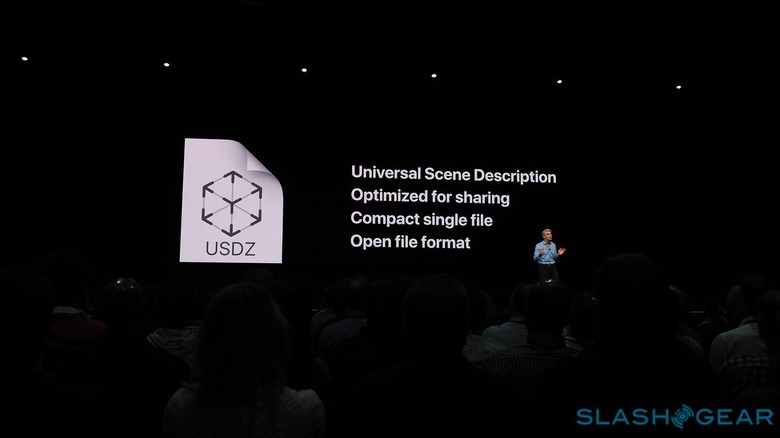 This new file format will work with Quixel, ptc, Sketchfab, Autodesk, and other Adobe properties. According to Abhay Parasnis, EVP and CTO of Adobe, native USDZ support is coming to the Adobe Creative Cloud suite – presumably quickly. Creative Cloud will also be offering a new AR creation app for iOS – yet unnamed – but he called it What you See is What You Get (WYSIWYG) for AR.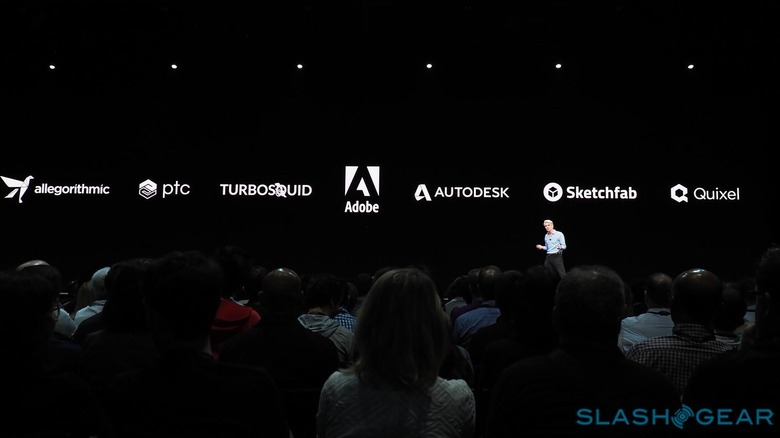 Measure app
Apple's creating their own new app for AR, too. It's called Measure. It's not unlike the augmented reality measurement tools that've been brewing and released by other developers over the past few years – but Apple releasing such a thing means they've got the utmost confidence in its ability to be accurate – and that matters.
This app will be available for devices that roll with ARKit – so the newest wave of iPhone and iPad devices. This app works with straight line segments, but it also detects objects with flat sides – rectangular business. This app measures things, but it also has a level – somehow.
ARKit 2
It's time for the next generation in ARKit for developers. With a new version comes Improved Face Tracking as well as Shared Experiences (as tipped earlier today). This new version has Persistent Experiences – that goes along with the shared experiences bit. This ARKit 2 has 3D object detection as well as Realistic Rendering, too – because 1.0 didn't do it GOOD ENOUGH.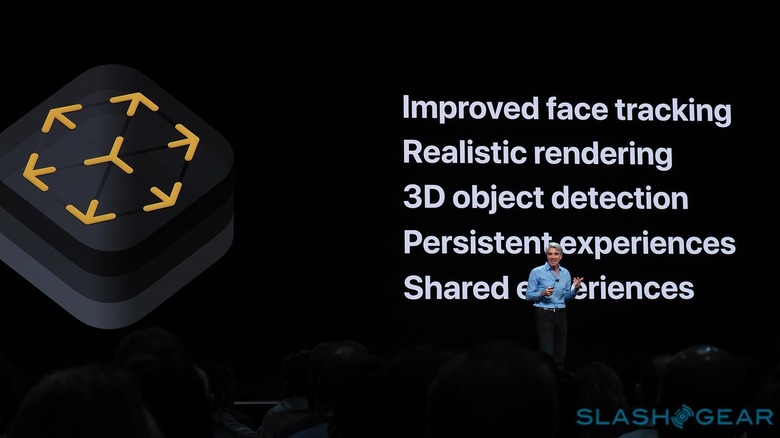 AR LEGO
Martin Sanders, director of innovation for LEGO, spoke up at WWDC 2018 about an upcoming LEGO app for iOS. The app is somewhat like the augmented reality Minecraft demos we've seen from Microsoft in the recent past – but it all feels more real, here, somehow. This system seems simple, but also complex. Sanders suggested that we'll see "More LEGO experiences in the App Store later this year."
Perhaps most important about this app – and other ARKit 2 apps we must assume – is the ability to save the AR setup you've got and come back to it again later. This isn't possible in basically any other AR experience, on any platform.