Arduino Zero detailed for next-gen tinkerers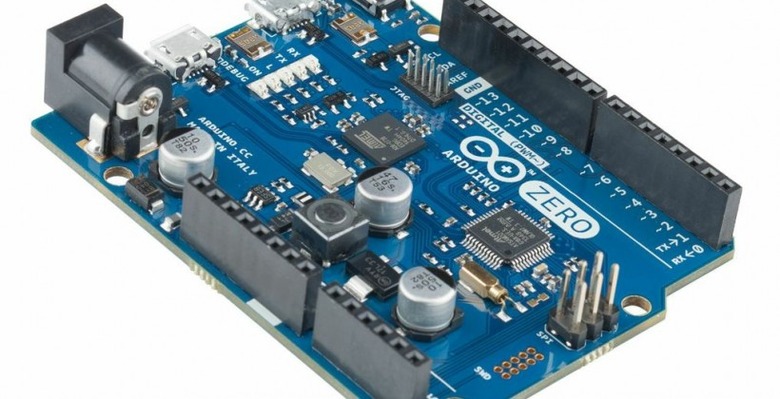 The next generation in Arduino development appears to have been dished out this afternoon. With the Arduino Zero, the Arduino UNO has a new sibling – now with a whole new level of functionality. This new board is set to assist a new generation of engineers and developers, doing so with processing power and abilities that will enable waves of new devices.
Featured in this next-generation board is an Atmel SAMD21 Microcontroller right out of the box. Arduino Zero works with 32kb SRAM as well as 256kb of flash inside a TQFP package, and you'll be able to work with a custom developed software library inside the Arduino development environment. Rather handily, this unit is compatible with 3.3V Shield, fully conforming to the Arduino R3 Layout.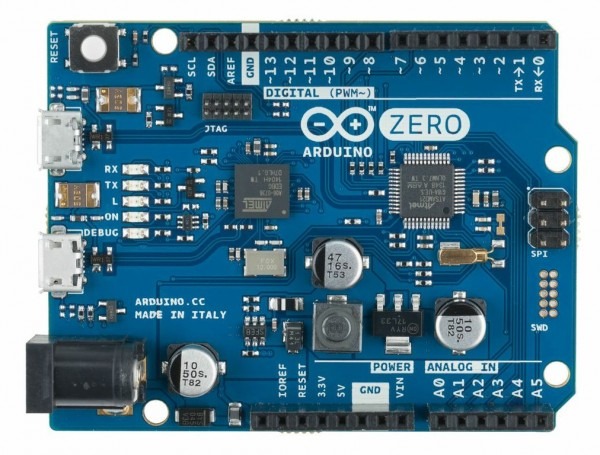 To add on to this board you'll have Atmel's Embedded Debugger, EDBG, working with a fully debugging interface on SAMD21. This system also works with a virtual COM port port for traditional Arduino boot loader abilities and device programming.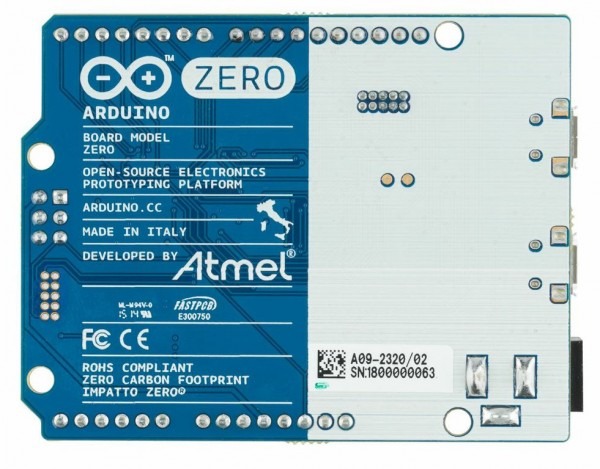 This new Arduino Zero board works with no less than an Atmel SAMD21 MCU. This architecture rolls with a 32-bit ARM Cortex M0+ core, enabling the Arduino Zero to far outperform its predecessor.
As we'll be able to see the Arduino Zero for the first time at Maker Faire Bay Area 2014 in San Mateo this weekend, we must assume that it'll be ready to roll for the masses extremely soon!