Arcstream 'Living Image' Interactive Floor At The Science Museum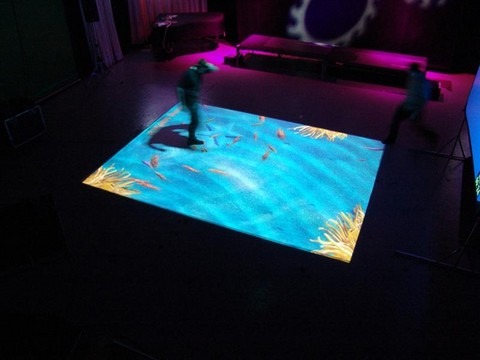 Projection specialists Arcstream AV have installed an Interactive Floor at The Science Museum as part of their "Science for Survival" exhibition.  The system, which uses an overhead projector and a variety of sensors that let the image change in real-time depending on visitor interaction, is used to project a pool of water, complete with fish, that ripples and moves as people walk across it.  Infra-red sensors provided by Electrosonic can track multiple people at any one time.
Check out the demo video of  Arcstream's 'Living Image' after the cut
The projector used has a relatively normal resolution of 1024 x 768, but is particularly bright at 6,500 Lumens.  "We saw the Living Image display as a great way to add to the theming of the area," said Stephen Foulger, The Science of Survival's content director.  "The interactivity of the technology was also a major factor. We were really impressed with the technology's ability to engage people's senses – sight, sound and touch – which proved particularly popular with our younger visitors."
Intended to educate young people about safe drinking water and water shortages, the exhibition will be open until November this year.  There's another demo video of Arcstream's 'Living Image' technology at their site.  It's also been used for interactive projected soccer games, traffic simulations and more.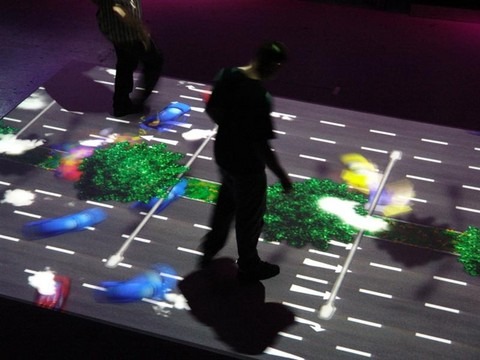 [via About Projectors]