Archos' WiFi-toting touchscreen PMP reviewed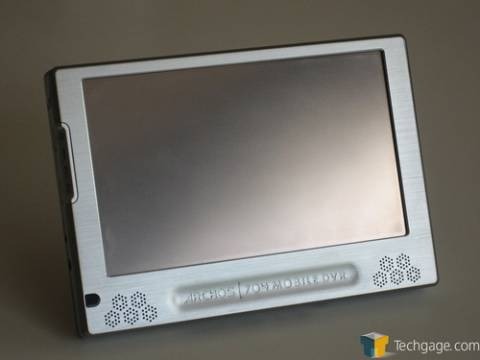 It seems that this season's hot-look is gadgets with their whole front taken up by a screen, preferable touch-sensitive.  The iPhone might be the most obvious, but then there are other handsets like LG's Prada cooperative and then obviously the usual gaggle of UMPCs.  Meanwhile, Archos has been gradually spec'ing up their Portable Media Players to the point where they border on being UMPCs themselves; their latest, the 704, has a sleek metal casing that should really give Samsung something to aim for, as well as networking technologies such as WiFi.  Techgage took a look at it to see whether the 704 should really be your pocket companion.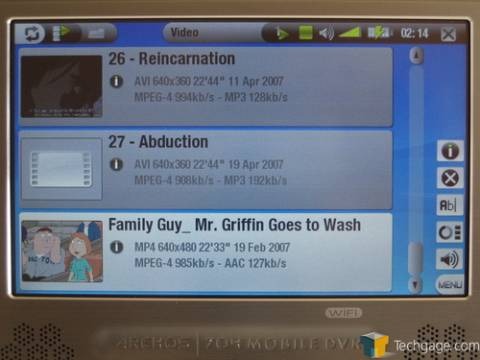 There's no doubting that it's an attractive thing to look at, and that 7-inch, 800 x 480 screen certainly makes for quite a centrepiece.  Archos have moved the rest of the controls to the edges, leaving a clean bezel and concentrating your attention on the touchscreen itself.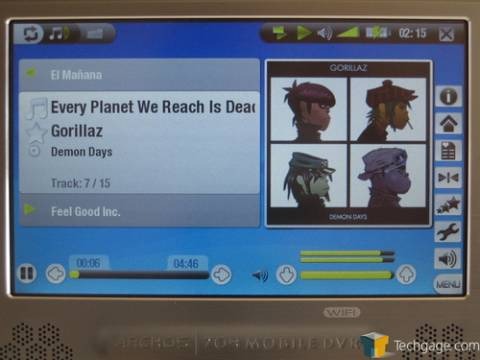 Ironically it's that big screen that earns the 704 its first black mark from Techgage – it simply makes the PMP as a whole too big to take everywhere with you.  The 80GB hard-drive starts to look a bit miserly, too, when you consider this is supposed to excel at video.  Performance at rendering video and music is good (although marred by poor speakers), and the battery lasts over five hours playing the former and more then twenty hours playing the latter, but WiFi is poorly implemented and underutilised with transfers tardy and the built-in Opera web browser slow and lacking Flash support.
Check out their review for the full details...
Techgage [via GenerationMP3]