Archos' WiFi blessed PMP gets tested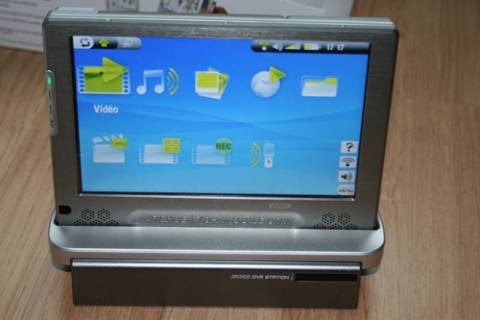 Boasting more photos than your average MySpace profile, GenerationMP3 have outdone themselves with a review of Archos' brandspankingnew 704 WiFi PMP.  Rocking the 7-inch 800x480 touchscreen and with a sleek metal chassis, it's available in 40GB and 80GB capacities, can act in USB host mode for offloading images from your digital camera and plays back a vast array of formats in up to DVD resolution.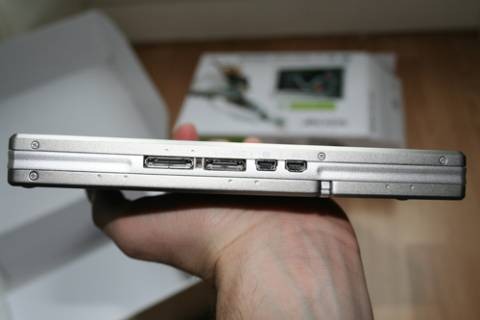 GenerationMP3 found that while the WiFi (802.11g) ran faster than that of the Archos 604, the 704 lost out on USB recharging and hence comes with a separate power adaptor.  Still, battery life has increased to 25hrs of audio and 5.5hrs of video, and the inbuilt speakers sound better.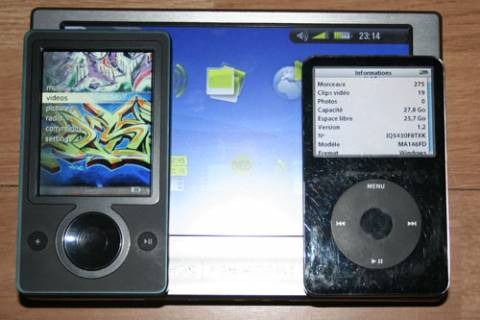 Using the 704 as a web-tablet is made possible with the Opera-powered browser Archos preload, but it doesn't appear to be a great implementation.  Incompatibility with some Javascript and Flash components, as well as a general lethargy, makes for a miserable internet experience.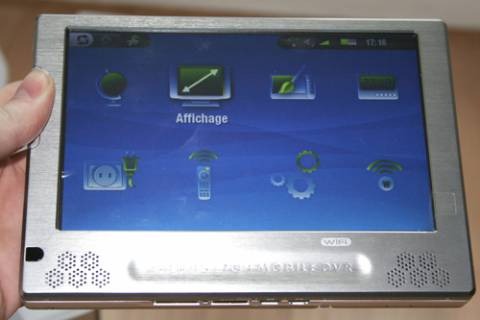 So it's good to hear that media playback is no letdown, with both onboard audio and video as well as media streaming from another PC performing well.  GenerationMP3 also look at the DVR base-station which allows you to record media onto the 704 and use it as a portable TiVo.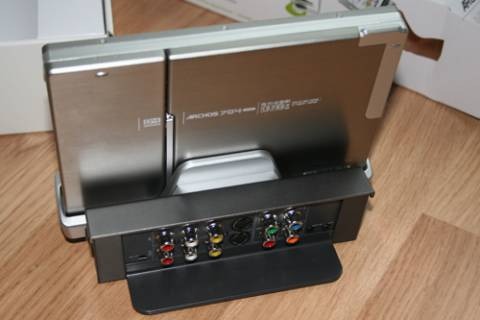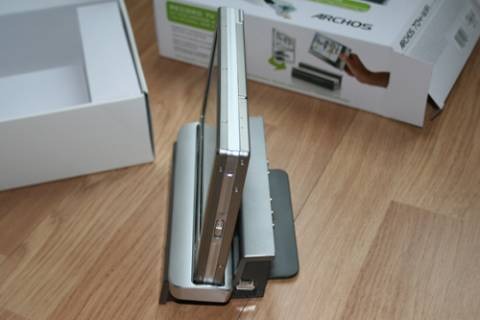 Click the image below for the Archos 704 spec-sheet: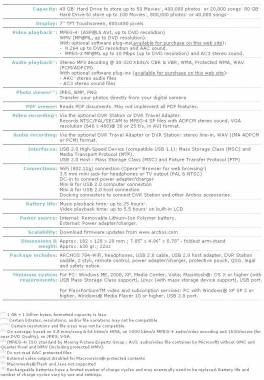 GenerationMP3 [translated] [via I4U]