Archos Internet Media Tablet update bringing 'innovative' 3G features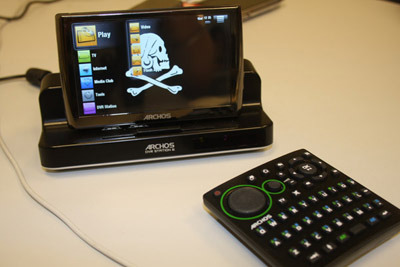 The Archos Internet Media Tablets are set to receive a significant feature upgrade, at least those using French 3G network TIM, according to a cryptic tip from Archos Lounge.  While details are scant at present, the update is promised to "make real progress in terms of features for geeks like us" as well as comprise "functions [that] would be totally innovative for the French manufacturer".
A recent firmware update addressed several stability issues for the touchscreen devices, but did not introduce any new or groundbreaking features.  In fact users are reporting that some functionality actually mentioned in the Archos instruction guides are not currently present on the PMP itself.
No specific release date has been given for the upcoming firmware release, but Archos Lounge suggest it will be pushed out "very soon".  It makes sense that, since carrier TIM is involved, the changes will involve the 3G network and the use of data on the PMPs.