ARCHOS GamePad 2 official: 7-inch screen with ARM underneath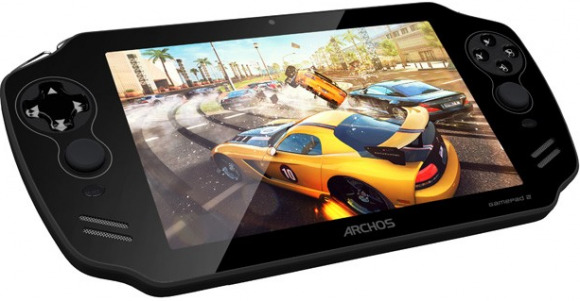 The ARCHOS GamePad 2 has appeared officially as the Archos team behind the original GamePad return for a more refined experience. You'll find this machine appearing with a quad-core ARM Cortex-A9 chip under the hood – unknown at this point as far as manufacturer goes – with a 7-inch 1280 x 800 pixel display up front. This display is also made bright and color-correct with IPS LCD technology.
You'll find this generation's gamepad to be equipped with Android 4.2 Jelly Bean and ready to roll with a collection of optimized games. Both Modern Combat 4: Zero Hour and the popular racing game Asphalt 8: Airborne will be running on this gaming tablet right out of the box. These games are also available separately for many Android devices for a one-time cost (with in-game purchases as well, of course).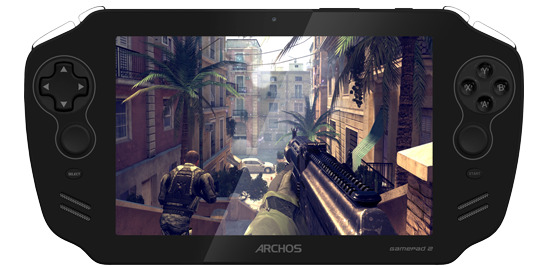 The ARCHOS GamePad 2 works with many of the top-notch physical features of the original with a collection of controls only matched by modern day console-quality handsets. You'll find this machine to be rolling out with front-facing speakers, a front-facing camera, and a set of up-top physical triggers as well.
This particular model ARCHOS GamePad 2 will be appearing in the United States in the fourth quarter of this year for a cool $200 USD – expected, that is. Meanwhile the Euro version of this machine will be appearing by the end of October for 180 Euro, aka right around $249 USD. Have a peek at the timeline below for more recent Archos releases as well!