Archos G10 xs Android 4.0 ICS keyboard tablet teased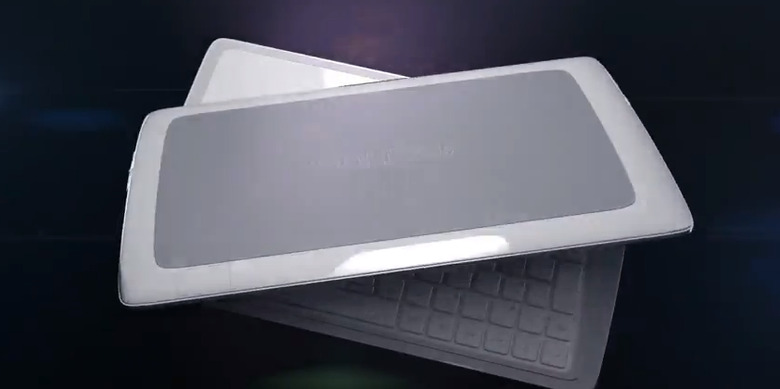 A brand new Archos Android tablet is on the way, and just like its cost-sensitive predecessors, we expect this lovely looking new transformable piece of equipment to be a mass release. The folks at Archos have never been shy about their ability to release tablets with a lower price-tag than the competition at the same time as offering many of the same high-rise specifications as their peers, this unit looking to do just that once again. This is the Archos G10 xs series tablet PC, and by the looks of it, it'll be flipping open and converting in a store near you soon!
This tablet will have the ability to stay closed and entirely protected by its outer shell when you do not need to use it, twisting to reveal two separate pieces when you're ready for some advanced Android action. As you'll see in the preview video, this unit has a tablet top like Archos has released in the past with such tablets as the G9 and 80 (which we've also got a full review of from a few months ago), and a keyboard dock for its other half.
This unit looks to be coming in a sleek white and gray color scheme and appears very much to be as thin a tablet as any of Archos competitors in the Android realm. We can expect at least a dual-core processor under the hood here and Android 4.0 Ice Cream Sandwich right out of the box, this along with, once again, a low cost for a full package. Archos is coming back with a hefty value proposition this Summer – of that you can be sure!
[via Android Community]