Archos G10 Android tablet brings on teaser for IFA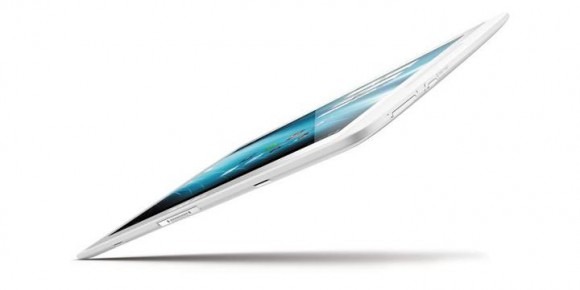 This week the folks at Archos have previewed their next-generation Android tablet for use with a special keyboard dock and what's undoubtedly an ultra-powerful multi-core processor. What sets this device aside from the competition here in its very unrevealed state is the fact that it does not pull up from its included keyboard dock as a notebook would, but rather sits in the dock separately like we've seen happen with the iPad's Logitech Ultrathin Keyboard Cover. With a note that suggest the Archos G10, as it's called, will be out in 3 weeks, we must assume that we'll see it at IFA 2012 in Berlin.
This device will have a 10.1-inch display, software that'll likely be Android 4.0 Ice Cream Sandwich or above – maybe even Jelly Bean – and the whole tablet will be the manufacturer's best effort yet in the Android space. Though we've seen devices that are inexpensive and quite ready to head across the earth with their nearly-odd and fragile stand-up sticks from Archos in the past, this effort seems to be aiming directly at the top tier of Android tablets. The ASUS Transformer Prime, in particular, may want to watch its back.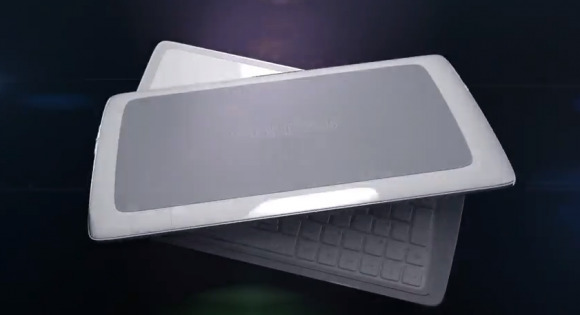 We must make an educated guess and say that this tablet will come with an NVIDIA Tegra 3 quad-core processor as the manufacturer has for the past few devices been going with NVIDIA's newest and nicest processor on the market without question. Samsung also has an announcement set for August 15th for what very well may be another tablet also, so we'll see how well the G10 does against competition from all sides.
Have a peek at our timeline of Archos devices from over the past few weeks and months to get a better idea of what we'll be dealing with here, and don't miss the "expectation" video above to see how lovely Archos is aiming to make the G10 very soon. This device will be mostly white with a strangely appealing looking gray back and a full reinforced glass front. The keyboard dock will be rather low-profile but will have moving buttons and a physical connection to the tablet when it's placed in lock step.
[via Android Community]