Archos Child Pad offers $129 Ice Cream Sandwich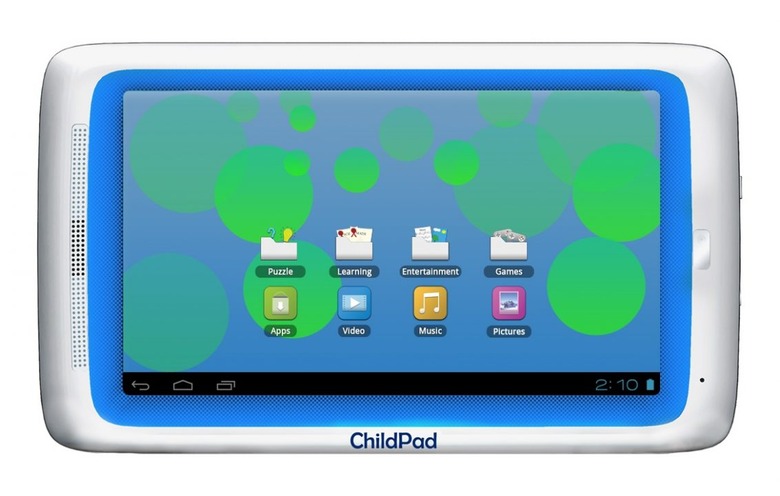 Archos has revealed its latest tablet, the Archos Child Pad, targeted at kids looking for a tasty slice of Android Ice Cream Sandwich. The $129 slate runs Android 4.0 on an unspecified 1GHz processor, with a 7-inch screen and 1GB of RAM. More important than the hardware, though, is the software, which Archos has locked down to be child-friendly.
So, there's an AppsLib-powered Kids App Store, which allows youngsters to pick from child-suitable titles split into 14 categories. Contents include 10,000 apps made up of games, multimedia, comics, sports, ebooks and more.
The Child Pad's UI has also been reworked from the Ice Cream Sandwich norm, with more colorful iconography, and homescreen folders for keeping games and other apps neatly accessible. Archos will preload 28 apps including Angry Birds.
Browsing, meanwhile, complies with both CIPA and COPPA regulations, using the Mobile Parental Filter tech from Editions Profil. Obviously leaving kids unsupervised with tech still isn't advisable, no matter what protection software you've loaded.
The Archos Child Pad will go on sale at the end of this month, priced at $129 in the US or £99 in the UK.