Archos announces TV Connect, turns any HDTV into an Android smart TV

After announcing the 97 Titanium HD tablet with a huge 2048×1536 resolution that rivals Apple's iPad, the folks at Archos are back at it, officially announcing TV Connect, which effectively turns any HDTV into a full-fledged Android-powered smart TV using a "specially designed" TV Touch remote.
The device is essentially a sensor that sits atop your HDTV — almost like a Microsoft Kinect unit — and it supports several types of input, like multitouch gesture control and includes a keyboard with Android shortcuts. You'll also have full access to the Google Play store and its 700,000 apps and games to choose from.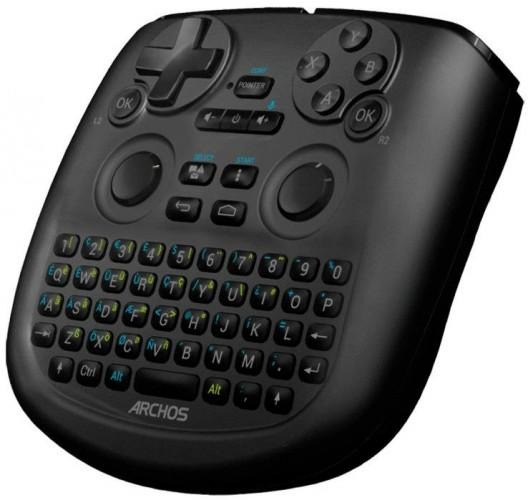 The remote not only includes a full QWERTY keyboard, but it also has thumbsticks and a D-Pad, complete with all sorts of buttons for any kind of gaming situation. While all these buttons and layouts look convenient, we have to say that the remote itself looks pretty cumbersome to hold, but we'll let you be the judge of that.
The Archos TV Connect runs Android 4.1 Jelly Bean and will be available starting next month for $129.99. That's definitely a small price to pay for turning your TV into an all-out smart TV, so we'll have to wait until it officially launches before making any snap judgements. In the meantime, the company will be demonstrating the new toy at CES 2013.
[via Android Community]