Archos 97 Titanium HD comes with 2048x1536 resolution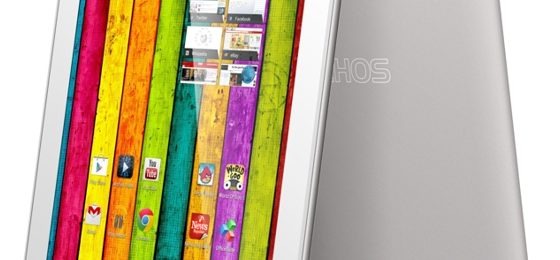 It looks like there's another competitor to take on the Nexus 10 and the iPad, both of which have super high-resolution displays that are unmatched by pretty much every other tablet. However, Archos has a new tablet that looks to take on the displays of both the iPad and Nexus 10. The 97 Titanium HD comes with a 2048x1536 resolution, and while it's not quite up there with the Nexus 10, it's still extremely high-resolution for a tablet.
The display is a 9.7-inch IPS screen, so it has the same Retina-like pixel density and quality of the third-generation iPad and higher. The tablet runs Android 4.1 Jelly Bean, and it features a 5MP rear camera with a 2MP front-facing camera, 1.6GHz dual-core A9 processor, a quad-core GPU (Mali 400 MP4), 1GB of RAM, 8GB of internal memory, and microSD card support (up to 64GB).
The device also weighs just 1.4 pounds, and measures 240mm x 184mm x 9mm. Archos doesn't say how much the 97 Titanium HD costs, nor when it will be available for purchase. However, we're guessing that when it eventually does go on sale, the company will most likely start in Europe and make their way to other countries.
Archos has introduced a variety of Android tablets lately, including the 13.3-inch Arnova Family Pad, the 8-inch 80 Cobalt, and the 7-inch Game Pad. However, the 97 Titanium HD is Archos' first tablet to come with a 2048x1536 resolution screen, so they'll no doubt call it their flagship tablet.
[via Android Community]