ARCHOS 97 carbon tablet first to hit Elements lineup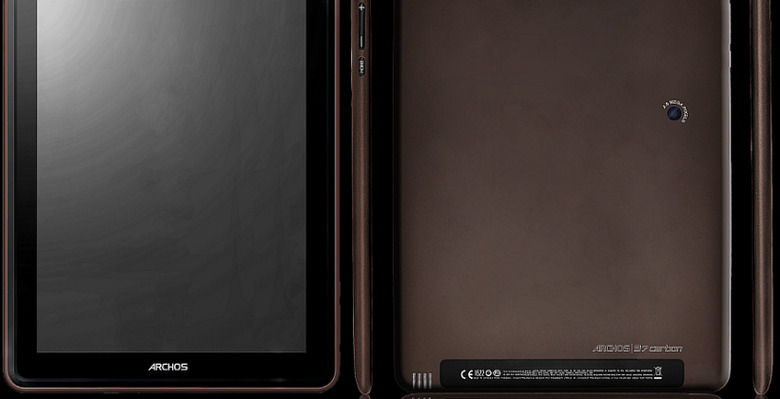 THis week ARCHOS has busted forth with a new series of Android tablets going by the name ARCHOS Elements, the first of these to be called ARCHOS 97 carbon. This device is one of several ELEMENTS tablets, it using a lovely 9.7-inch IPS LCD display while future tablets in the lineup grab 7 and 8-inch screens. This "97" tablet is 21.8 ounces, is just 0.45 inches thick, and has a cool aluminum finish all across its back.
This first in the ELEMENTS line ARCHOS 97 carbon unit has a single-core 1GHz processor, 1GB of RAM, and runs Android 4.0 Ice Cream Sandwich. This version of Android 4.0 Ice Cream Sandwich will be popping up in near-vanilla flavoring, though from the looks of it we're going to be getting some odd additions like on-screen volume controls.
This device is Google Play supported, has a front and back-facing set of cameras of unconfirmed size, and the ability to decode 1080p video as well as sent it to an HDTV via HDMI-out port. The 97 carbon comes with the full suite of Google-made apps such as Google Maps, Gmail, and Google+, and also comes pre-loaded with Office Suite Viewer for Office documents as well as News Republic and Brief Me apps as well.
This device will be released in July 2012 for $249.99 SRP – check it out soon!