ARCHOS 80 and 101 G9 tablets with Android 4.0 ICS shipping now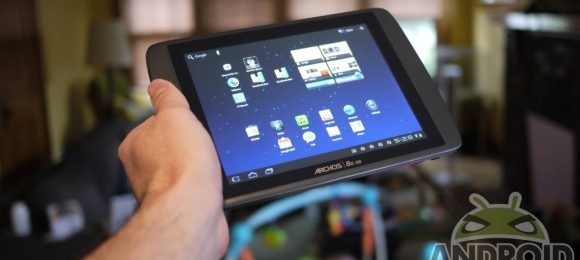 There are a couple of low-cost relatively high-quality dual-core tablets out there made by ARCHOS and ready to be scooped up by you, both of them ready to be upgraded to Android 4.0 Ice Cream Sandwich right out of the box. Both the ARCHOS 80 G9 and the ARCHOS 101 G9 are available today straight from the ARCHOS online store and both certainly a hearty value proposition for less than $400 for either model. Have a peek at what's up on the docket!
The ARCHOS 80 G9 is a device that we've looked at before, have a peek at our [full review of the ARCHOS 80 G9] and see how it faired back several months ago. The differences between that model and this one are great – not only do you get a different and much more powerful processor with a 1.5GHz dual-core rather than its original 1.2Ghz dual-core, you get Full HD 1090p video recording and Android 4.0 Ice Cream Sandwich as well!
The 80 model has an 8-inch display while the 101 has a 10.1-inch display, both of them having the ability to run Android 4.0 and both still run a Texas Instruments OMAP 4 smart multi-core processor, this time upgraded to 1.5GHz. You've got multiple options for both tablets including Flash storage or 250GB hard-drive storage, and the action will be yours for a price that's rather fetching! See both models in the ARCHOS online store today!